Uncategorized
A Boring Formula 1 Might Be Good For Heineken's Business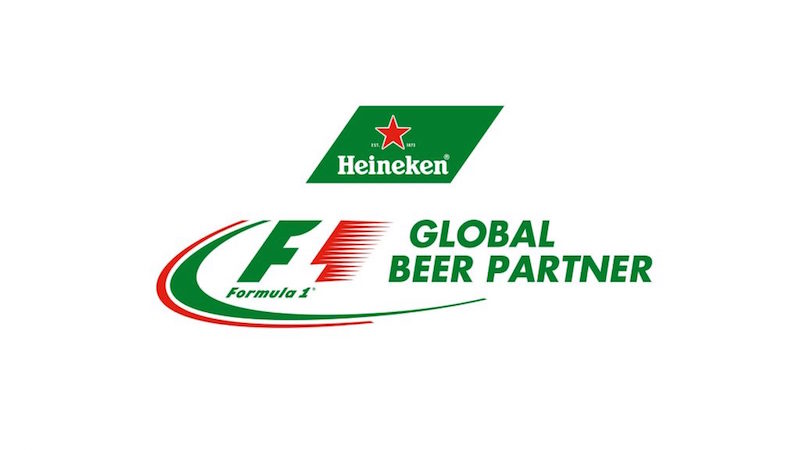 The Heineken – Formula 1 deal will offer the beer company two official titles – Event Title Partner and Global Beer Partner. But the way this partnership has been positioned, it would be right to assume that Heineken is Formula 1's newly appointed social media agency. After all, much of the official quotes talk of Formula 1, its underleveraged social media assets and how Heineken is going to create state-of-art digital content to help attract newer (and younger?) audiences to Formula 1. (But wasn't the Rolex owning 80 year old Formula 1's target till not so long ago?) (Read: F1 Plans To Go Social)
But, hats off to Bernie Ecclestone, again. Every single person who uses social media and follows Formula 1 believed that Ecclestone was getting it all wrong by not investing in the sport's social media presence. The question that I often asked when I was responsible for Force India's digital marketing – 'how does the team / sport engage with viewers between races?' was something that most believed didn't bother Ecclestone. (Read: What Formula 1 Can Learn From Red Bull)
The Ring Master, however, was certain that he'd not offer Formula 1 content for free (on social media). To that effect, the Heineken – Formula 1 deal seems like a masterstroke. The better part of this deal is that there's a need for Heineken and Formula 1 (although I think it is more latter than former) to cross leverage each other's audiences. (Read: Formula 1 Needs Better Marketing)
Has Heineken Missed A Trick Or Two?
Heineken announced that Sir Jackie Stewart and David Coulthard would be their ambassadors for this partnership and they will announce more as they grow further. How on earth did they miss Kimi Raikkonen? This image in itself has a deal clincher. Or Raikkonen's obvious rights remain now with Magnum? On a similar note, did Lewis Hamilton's vodka loving ways work against him being their ambassador? (Read: Hamilton Must Be Pissed-Off With Lauda)
The strangest move though that the Dutch beer company didn't sign on the young Dutch sensation of Formula 1 – Max Verstappen. Basis my preliminary understanding, the ONLY ALCOHOLIC drink that Verstappen can consume officially in most parts of the world is beer! (Read: Max Verstappen, Talent Of The Century)
The Good, Better And The Best
Formula 1 is currently overexposed in the beverages category. The most iconic celebrations in Formula 1 will always be with champagne since the race is signed off with one (Moet & Chandon). Fans should be in for a delight since Heineken's focus on content will be key to outshining other brands in the same category – one that Red Bull leads (in the content space). (Read: Thank You, Red Bull Racing)
For fans, the better part of this deal would be that we won't see the forced on-screen graphic of 'Bernie says 'Think Before You Drive'! I found these quite narcissistic. (Read: Why Bernie Ecclestone Backs Donald Trump For President)
Heineken's biggest and best gain here would be the processional races that Formula 1 delivers ever so consistently to it's reported near 200 million audience. Could they prompt those millions to take a break and chill out with a Heineken? A boring Formula 1 might be good for someone's business, after all.
The 'silly season' in Formula 1 is already upon us. I welcome you to laugh out loud with us by tuning in to 'Which F1 Driver Goes Where In 2017?'
Loading...