Uncategorized
Ban The Grid Girls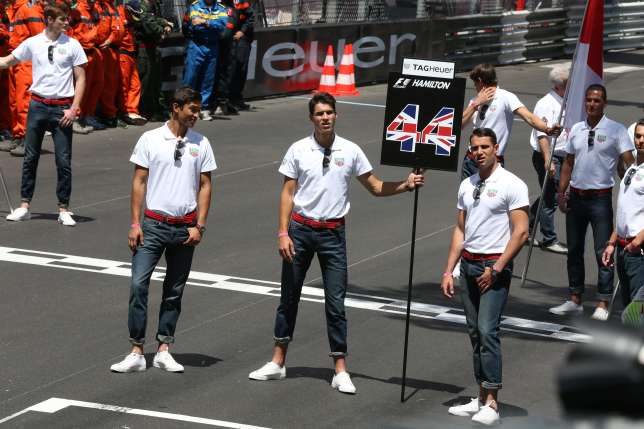 The 2015 Monaco Grand Prix caused quite a stir even before Lewis Hamilton's botched tyre strategy did. It was when 'grid boys' took to their slots while waiting for the drivers to join them on the grid. The smart and disruptive marketing idea did make almost every single person sit back and take notice of the change and the sponsor that supported it. (Read: Sorry Seems To Be The Hardest Word)
Temporary or not, I am glad the gender discrimination stopped. But Formula One is a gender biased sport isn't it? Is this why Suzie Wolff isn't getting a race seat? At least she thinks so!  (Read: Formula One Is Cruel)
Back to grid girls, I will be in favour of the 'ban' if the issue does come to me. WEC has done away with them after all and it seems WEC is the cooler formula to follow these days – for the fans and maybe for Formula One too. They even have transparent transporters for their race cars! (Read: What's Wrong With Formula One)
After successfully banning a change in helmet design, the F1 Strategy Group should table and discuss the banning of grid girls on immediate priority. After all, issues that concern the sport don't seem to concern them at all. For Bernie, this would mean a loss of earnings (he sells advertising space here too!). Though, my heart goes out to the girls who would use this profession to fund their education, but well, this is Formula One and we are not known to be charitable. (Read: A Strategy Of Errors)
When the sport's viewership drops further (and I expect it to), the F1 Strategy Group will have an ace up their sleeve – by revoking this very ban in an attempt to arrest the decline. Highly possible in the world of Formula One!
A BIG thanks to everyone for making 'What's In A Name', 'Why No One Wanted Pole' and 'Mercedes Needs To Reconsider Nico Rosberg For 2016' the most read articles for the month of June. Hope to carry forward the same form in July!
AND I am glad to announce a new partnership with F1 Fan Base, go follow them on Facebook for regular updates on F1! 
Loading...