Uncategorized
Grosjean: I'd Like To Go Back To Le Mans One Day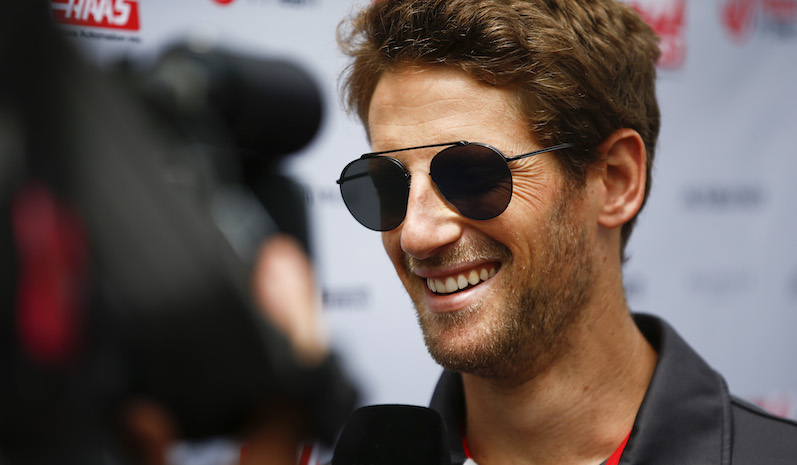 At the 2018 Spanish Grand Prix, we sat down with Romain Grosjean to talk about various topics – one of them being the French Grand Prix, the other being his continued bad luck through the 2018 Formula 1 Season.
During the interview, Grosjean was quick to point out that the French Grand Prix exited Formula 1 in 2008, just when he made his debut in the sport. Basically, he's never been lucky to have a home race.
Eerily enough, Grosjean and Haas' bad luck still continues – the team are languishing in 8th position in the Constructors' Championship instead of fighting for 4th place, a position they believe their car has the pace to fight for. As for Grosjean, his home race would be a good venue to pick up his first points of the season. Scarily, Grosjean is one of two drivers who are yet to score points this season, the other being Sauber's Marcus Ericsson.
There were talks of whether Grosjean's run of ill-form and bad luck would end up resulting in the French driver being replaced at the Haas F1 Team for 2019 by Ferrari Junior Driver and the rookie of the season (yet!), Charles Leclerc. However, recent news indicate that Ferrari could attempt to do a Red Bull for 2019 – basically, promote Leclerc to the marquee team partnering Sebastian Vettel. This could mean the end of the road for Kimi Raikkonen's once illustrious and now fading Formula 1 career.
Back to Grosjean's interview, the Frenchman insists that despite the early season hiccups and low points scoring finishes, the mood in the Haas F1 Team is extremely high and the team are eagerly waiting for their fortunes to turn around. Will Haas join the uber competitive mid-field in the 2018 French Grand Prix? Will Grosjean score his first points this Sunday? It's all to play for. Tune in!
(Season 2018, Episode 19)
Loading...