Uncategorized
The Case Of The Pirelli Right Rear Tyre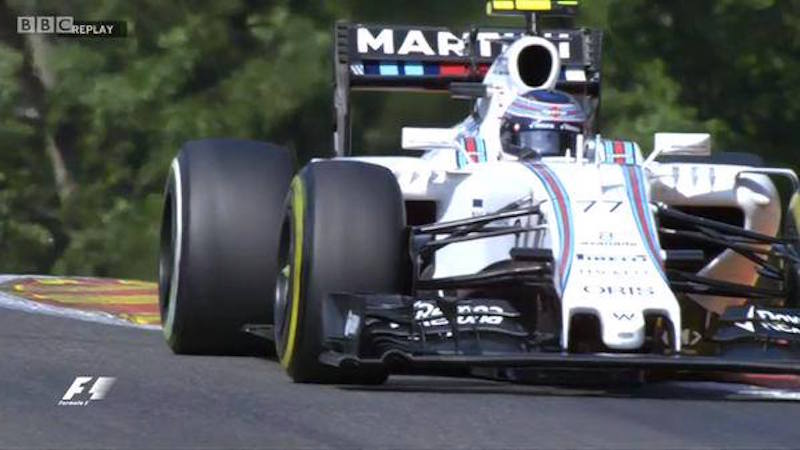 Pirelli's 'right rear' tyre shared the limelight with Lewis Hamilton at the 2015 Belgian Grand Prix say Mithila and Kunal in the latest episode of the Inside Line F1 Podcast. As they pray for Justin Wilson's recovery, they talk about Grosjean's Belgian homecoming, Raikkonen's new lease of life, Williams' desire to not win and the yet to conclude Ferrari-Pirelli saga. Tune in and laugh along! (Season 2015, Episode 28)
Topics we discussed:
The eerie coincidence of the Pirelli right rear tyre
How Lewis Hamilton and Nico Rosberg robbed us of an episode title
Honda finally matched Ferrari as Renault matched Mercedes – we had parity for the first time!
We reveal how Williams will test their new tyre mechanics BEFORE hiring
And how they tested FOM too
Congratulations to Romain Grosjean and Lotus; we hope their cars reach Monza
'Driver of the Day' in Spa (Pastor Maldonado it to the list too!)
Our view on the Ferrari-Pirelli tyre saga
And finally, prayers and best wishes for Justin Wilson
The Inside Line F1 Podcast is hosted by Mithila Mehta and Kunal Shah. This Formula1 podcast offers a unique humourous view on the sport. Follow us on Facebook and on Google+.
Follow us on Twitter: Mithila Mehta and Kunal Shah

Image courtesy (www.t1f1.net)
Subscribe on:
iTunes Store, RSS for Google, Android, Blackberry or Windows phones (You will need a Podcast player!), TuneIn Radio, MixCloud, Spreaker and DailyMotion.
Read the latest posts on Kunal's F1 Blog:
Loading...