Uncategorized
What's In A Name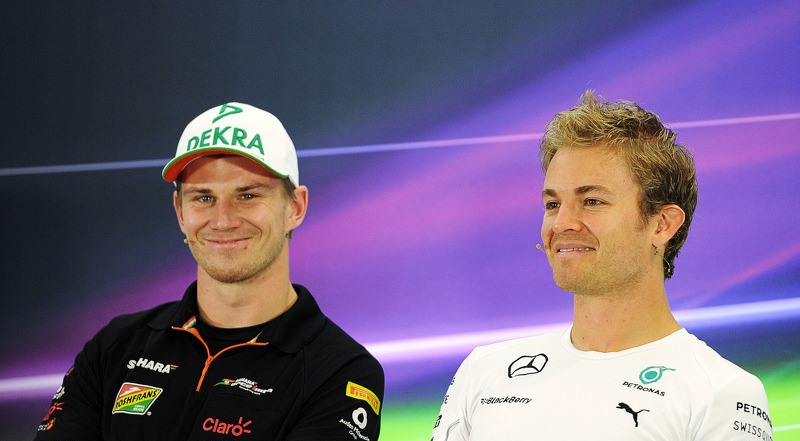 FORMULA 1 GROSSER PREIS VON ÖSTERREICH 2015
Why in heaven's name would the Formula One Management call the Austrian Grand Prix by this name? In a world where the cars, technology, terminology and even Kimi Raikkonen's opening lap crash in Austria is complex to comprehend, why refer to a grand prix by a name which one would struggle to spell and pronounce. Anyone who has read the Advanced Amazon Affiliate Guide will know how much of a mistake that is. And on the same note, why discriminate against the Malaysian Grand Prix where Malay isn't used at all? And I won't be surprised if the Govt. of India opts for 'Bharatiya Gaadi ki Daud' once the Indian Grand Prix makes its hopeful return in the next decade. (Read: Bernie Ecclestone Checkmates The Indian Grand Prix)
The sport could benefit if they were to globalize local race names across all communication in English. I would add this 'rule change' to the list of many small but crucial changes the sport needs to make to appeal to new fans. I wouldn't know how many new fans the sport would've missed adding due to the different terms being used across new media. This is also where I see new age media (Twitter, Facebook, etc.) governing how event names would be established in the coming future. And I say this because the Austrian Grand Prix was a fun race. Mclaren's multiple grid penalties notwithstanding, we had a race where there was overtaking for the lead and places in the top ten. Wouldn't it be awesome to have Austrian GP or Austrian Grand Prix used consistently to enable online search to sync with #AustrianGP? (Read: Formula One Needs To Market Itself Better)
It was a week of and for Nicos after Nico Rosberg managed to beat Lewis Hamilton quite convincingly in Austria. The strangest statistic of the season for me is that Rosberg has three victories to Hamilton's four. I say strange because it totally undermines the dominance Hamilton has shown in the 2015 Formula1 Season. A statistic that's probably worse is that Rosberg has won three out of the last four GPs! (Read: Formula One Is Cruel)
But I guess we're all very used to seeing Hamilton claim victory fortnight after fortnight. Gerhard Berger's referring of 'Lewis' while interviewing Rosberg on the podium is a good example of this. A look at the cheeky cover of the Red Bulletin explains this further. In this 'Lewis Hamilton' frenzy, I am glad we've a humourist in Nico Rosberg who is able to see the lighter side. I wonder which other Formula1 driver would've been this uber in their demeanour. Vettel, Ricciardo, Button, maybe? Hamilton…? (Read: Sorry Seems To Be The Hardest Word)
It was the other Nico who made most news as the circus arrived at Speilberg. I loved his presence in the Thursday press conference where he proudly displayed the winners' trophy from the '24 Hours of Le Mans', which he won on debut. In my previous post 'Mercedes Need To Reconsider Nico Rosberg For 2016', I did hint that Hulkenberg could be a possible replacement. (Read: Lift and Coast)
I know a lot of readers expressed surprise and disappointment on my opinion to replace Rosberg. But if that does happen and that too with Hulkenberg, Hamilton will still have a Nico to deal with. This is while he's been dealing of a break-up with a certain Nico-le! (Read: Nico and Nico-le)
I would hope that by winning Le Mans on debut and by splitting the Williams cars in qualifying, Hulkenberg has reignited interest from the top teams in the Paddock. If there is movement in the driver market, it is largely expected to be for Hulkenberg or Bottas and I wouldn't leave Ricciardo out of it just yet. At the moment, there's a higher chance it could be red rather than silver for The Hulk. (Read: Give Everyone Mercedes Engines)
And now, I welcome you to tune in to the latest episode of the Inside Line F1 Podcast – Why No One Wanted Pole. 
The Inside Line F1 Podcast is now available on various platforms and I would welcome you to choose your platform to listen to the humour that we add to the otherwise serious and complex sport of Formula1. And while our podcast frequency is weekly, come 'like' the Inside Line F1 Podcast on Facebook and on Google+ for frequent humorous updates from the world of Formula1.
If you are an Apple user, you can subscribe to the Inside Line F1 Podcast on the iTunes Podcast Store or via our RSS feed (for Android/Windows/Blackberry users – You will need a Podcast player!). The Inside Line F1 Podcast is also available on TuneIn Radio.
The Inside Line Formula1 Podcast is produced and hosted by Rishi Kapoor and Kunal Shah. Follow us on Twitter and on our Soundcloud, DailyMotion, Spreaker, MixCloud and YouTube channels.
AND I am glad to announce a new partnerships with Formula 1 fans and F1 Passion, go follow them on Facebook for regular updates on F1!
Loading...