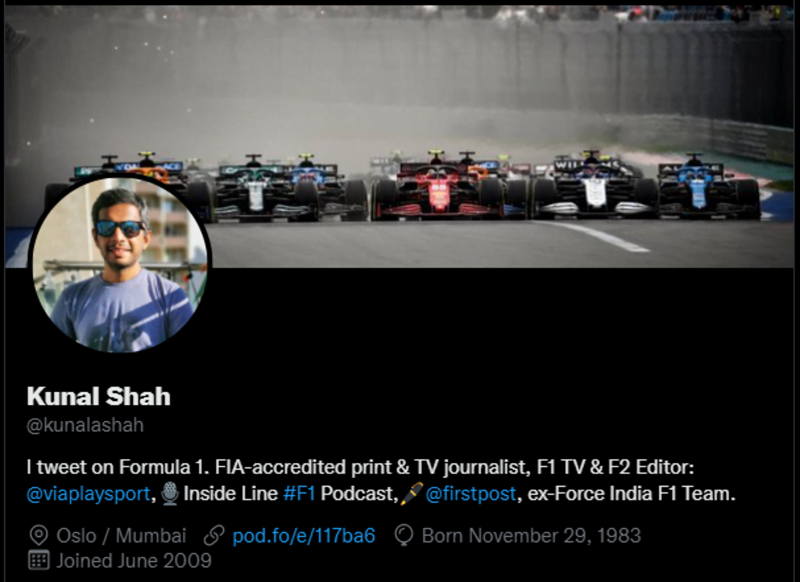 Kunal's F1 blog has been in publication since 2011 & I've enjoyed sharing my views & opinions with the thousands of readers & listeners it has attracted. The journey from being a blogger to an FIA-accredited print & TV journalist has been very fulfilling.
After quitting the Force India F1 Team in 2015, I've been involved (as vaktsjef) with the Viaplay Group's official Formula 1 broadcast in Norway since 2018. I'm grateful to have had opportunities to report on Formula 1 across all forms of content – text, audio and video.
I love blogging but the frequency of my updates is far higher on Twitter and on the Inside Line F1 Podcast. I welcome you to follow me on both platforms.

And finally, here's a description that a friend had penned on the day I launched my blog in 2011. I'm leaving it here in case you wish to read it.
---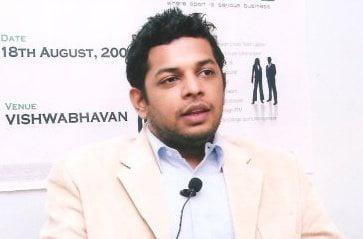 An ardent F1 fan is what industry experts and his colleagues call him. His knowledge and in-depth understanding of the sport of Formula 1 knows no bounds. 35+ year old Kunal Shah lives, breathes, eats Formula 1. He has been a part of the sport in multiple ways. First as a racer, then as a team manager; thereafter taking the corporate jump and exploring challenging roles, kick-starting Motorsport verticals for India's top organizations. Let's read a little more about his journey.
Childhood:
In his younger days, Kunal studied at St. Xavier's Boys' Academy, Mumbai. As a school kid he was a little different from his peers. At the tender age of 9, Kunal was enrolled into the Sea Cadet Corps, Mumbai where he underwent rigourous naval training and also trained to be a Sailor under the able guidance of India's finest yachtsman Shakeel Kudrolli. Till date he credits his training at the Sea Cadet Corps and his mentor Shakeel in the way he leads his life. At this time, Kunal participated in various sailing regattas along with being a part of the esteemed Asian and World Championship training squads.
It was also during these days that his interest and passion for the sport grew slowly but steadily. After quitting the Corps and competitive sailing, Kunal's adventure quotient was still high and that's when he shifted focus to motor-racing and Formula 1. His tryst with F1 as a viewer began in the mid-90s, after which he grew to become a follower and then a lover of the sport. However, Kunal still sails on the weekends with a Mumbai-based sailing club, Aquasail.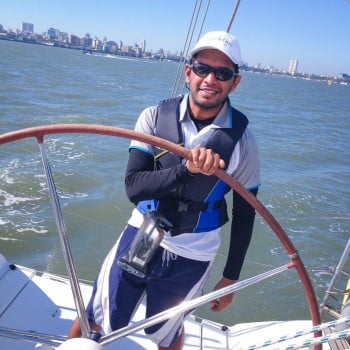 Kunal, the Sportsman:
Not many know that Kunal is an Engineer with a specialization in Information Technology. At the age of 17, Kunal decided to follow his passion and like most aspiring racers also undertook the go-karting route by participating in local go-karting championships.  It was here that he found support, guidance and encouragement from Asif Nazir, India's First National Karting Champion and 2001 Formula Asia Runner-up. It was on that one fateful afternoon at Asif's office over a cup of coffee with Kunal and his father Atul Shah, where it was decided that Kunal was talented to pursue single-seater racing as a career.
There were long days, coupled with finishing degree college in Pune and training regularly with Asif in Mumbai.
While pursuing a career in karting, Kunal formed Revs Motorsport along with his racing buddies (Amit & Rohan).  The objective of Revs was to participate in endurance races in the country and also within Asia. In its initial days itself the team found support in Orra Diamond Jewellery who aided them in their racing pursuits.  In addition to driving for Revs, he also shared the role of a Team Manager and was heavily involved with the team's Media and Sponsorship responsibilities.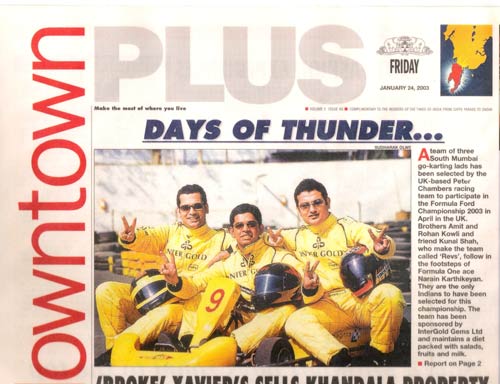 Revs Motorsport also applied to few teams in the most prestigious British Formula Ford Championship. The Revs Motorsport team was delighted to receive the opportunity to race with an upcoming team Peter Chambers Racing. This move made Kunal (and his team-mates) one of India's only racers to be invited into the Formula Ford Championship. To race internationally was a conscious move which was complimented with the mentorship of Asif.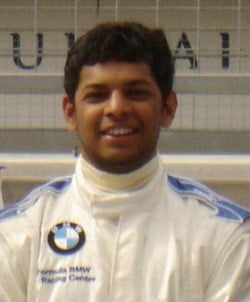 The highlight of Kunal's racing career was when he was invited for the Formula BMW Scholarship programme in 2005. His testing of the Formula BMW car was much appreciated by the BMW Motorsport team and helped him win a golden chance to race for a top team in the Formula BMW Asia Championship.  Following the BMW test he decided to race in two rounds of the Indian Championship Formula Swift.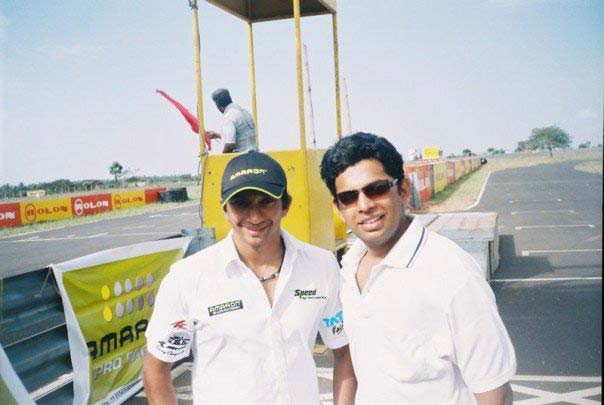 In 2006, he was one of the 10 drivers in the country to be invited to test for Narain Karthikeyan's 'NK Racing'. This was the final leg for Kunal as a racer and this is when he decided to pursue sports marketing as his career preference. His journey as a racer has enriched his knowledge on the sport and understanding the technical aspects related to racing.
Kunal, the Sports Marketing Professional:
With the right blend of practical knowledge and multiple experiences, Kunal started his corporate career with Tiger Sports Marketing, which was India's no.1 golf management company where he managed many high-profile golf tournaments [ET Leaders Tour, LG Amateur Tour]. He then moved to the Talent management side of the business with Percept Talent Management where he was in-charge of the non-cricket sports vertical.
Following this, he shifted focus to the rights management space at Sport18, a division of Network 18 where he managed Motorsport and Sailing verticals for the company. One of his career highlights was that of setting up corporate sailing clinics for brands such as Dell, HP, Forbes, etc. He was also instrumental in assigning Sport18 as a Sports consultancy agency for the Amaron Karting Challenge – India's leading grass root level program in Motorsport.
Kunal enjoyed his role in the mass-mobilizing event the BSA Hercules Cyclothon Bengaluru 2009, which was India's first Cyclothon. He also believes that mass sporting events are needed to promote a sporting culture in the country. Currently Kunal works with a leading Motorsport brand in the country. But his tryst with Motorsport doesn't end here yet.
Kunal, the F1 Columnist:
Along with having a full time role, Kunal enjoys penning his thoughts and views on motorsport and has bagged many magazines brands to his credit. He believes that his educational background and Asif's training adds the logical and technical touch in his approach towards Formula 1 be it in understanding the sport or writing on it.
As his pieces grew in number so did his readers and soon he was writing for All Sports Magazine and Dr!ven, an Oman based Magazine. As more platforms saw merit in his writing and thoughts he was offered to be the Honorary Motorsport Editor of India's no. 1 fan powered website, iSport.in while he simultaneously started his monthly F1 column in the autoX Magazine. It wasn't far when the likes of Forbes India and SportsPro Magazine approached him to pen special features on Karun Chandhok's entry in Formula 1 and business opportunities in the Indian Motorsport industry.
For SportzPower, Kunal is fondly called the 'Pitstop Pundit' where he focuses on the business of Formula 1 and simplifies the financials involved in the world of Formula 1 and how they impact on-track performance of teams, drivers and of course their sponsors. Kunal's involvement in the sports industry can be traced down to his days as a sailor. He has spent nearly 2 decades in the sports industry in India – first as an athlete and then as a sports management professional.
He wishes to share his experiences and hence takes this initiative in having his own blog that will serve as an aggregator of all his past, present and future columns on the sport. We do hope you enjoy it and welcome feedback!