Schumacher-Hulkenberg At Alfa Romeo In F1 2021?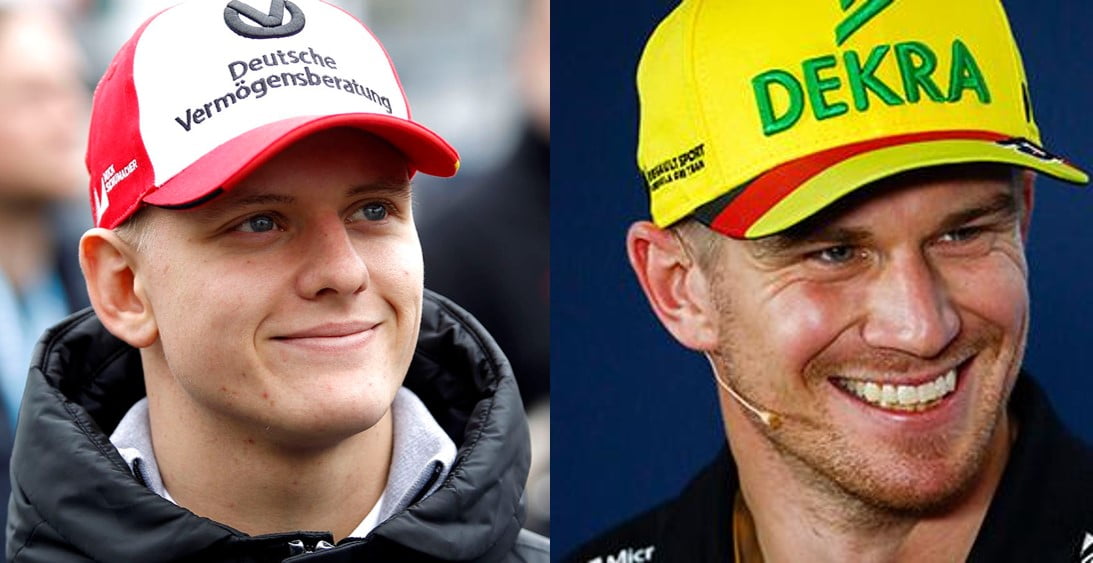 Will Alfa Romeo field a Mick Schumacher-Nico Hulkenberg pairing in F1 2021? The team will be thinking of life after Kimi Raikkonen
Kimi Raikkonen will be 41 years when his Alfa Romeo contract runs out at the end of 2020
Mick Schumacher could be due a promotion to Formula 1 in 2021, after his 2nd year in Formula 2 in 2020, but who would be his team-mate?
Alfa Romeo needs one solid driver to bring in the points while it also grooms young drivers for Ferrari
In continuation of my coverage on Nico Hulkenberg's fate in Formula 1, here's one more – this time about why Alfa Romeo need to look at life after Kimi Raikkonen and if Nico Hulkenberg could be the answer. Raikkonen's retirement will be the most unpopular retirements in the history of the sport, but it will come – will it be at the end of 2020 or will the Iceman choose to race a few more years? The team-driver may not know of an extension in the current time, and that's absolutely normal and fair. (Read: Haas Out, What's Next For Hulkenberg?)
Math: Mick Could Join Ferrari By 2024
Should Raikkonen continue in Formula 1 with Alfa Romeo come F1 2021, then we could witness a Schumacher-Raikkonen partnership there – a young gun learning from the veteran. However, if Raikkonen chooses to retire, then a Giovinazzi-Schumacher partnership doesn't seem the strongest (basis current form) when it comes to the business of Alfa Romeo's Formula 1 team operations. While grooming young drivers for Ferrari, the team also needs to focus on their own standings in the Constructors' Championship given the linkages to revenues earned from Formula 1. Alfa Romeo could soon have the Toro Rosso – Red Bull Racing problem, and here's it is important to remember that unlike Red Bull's ownership of Toro Rosso, Alfa Romeo doesn't own Sauber. Their arrangement is purely technical and commercial.
Is this where Nico Hulkenberg could get lucky? The team could look to replace Giovinazzi with Hulkenberg, thereby preparing for a Raikkonen exit, if it came at the end of next year. Unlike the situation at Haas where Hulkenberg was an unknown entity for the team, Alfa Romeo-Hulkenberg did pair up in 2013. If this does happen, a Hulkenberg-Schumacher pairing could be a possibility for Alfa Romeo in F1 2021 – Hulkenberg playing the role of the experienced veteran, especially given the expected overhaul in the sport's regulations. For now, will we see a Hulkenberg-Raikkonen partnership at Alfa Romeo in 2020?
If Raikkonen does choose to stay on (and he may not make his decision till much later next year), Alfa Romeo will still be preparing for a Schumacher entry in 2021 (a case of when and not if). In which case, Hulkenberg could be offered a single year contract with an option for the second – basically, covering all possibilities for Alfa Romeo. Lots of ifs and buts, but that's why it is called the driver silly season, after all!
apart from grooming young drivers for Ferrari, Alfa Romeo would be looking to build some stability & points for themselves too. As @mith_m prophetically points out, OCO replaced HUL at Force India & could now replace HUL in #F1 altogether.

— Kunal Shah (@kunalashah) September 19, 2019
P.S. Sergio Perez's three year extension with Racing Point caught a few by surprise, especially the length of his contract. However, Perez's contract ensures that he doesn't face a Hulkenberg-type situation for at least the next 3 years!