HRT hasn't been in the news for the best of reasons. First it was about them leaving (or made to leave) the Formula One Teams Association (FOTA). Then it was about their 2011 car – Team Principal Collin Kolles stated publicly that their 2011 challenger will be an evolution of their 2010 car. They are almost always in the news for either nonpayment of dues, or if they have the financial stability to make it to the grid in 2011. Lots of negative PR all around!
So then why did Narain Karthikeyan choose Hispania Racing Team? After all, HRT was the slowest team of the 2010 season and the only team to have not developed the car throughout last season. In fact, Narain had rejected HRT's offer of a race seat for the 2010 season. (Read: Challenges Narain will face in the F1 2011 season)
So I spoke to a few people I know, one of them being Narain's long-term friend and manager Yohann Setna. While the details of the deal are obvious (Narain's paying HRT – rumoured to be around Euro 7-8million) there is more that one should know regarding Narain's comeback.
1.       Geoff Willis: The former Red Bull and Honda man has been hired by Hispania Racing Team as their Technical Director. From 2007 to 2009, Willis worked with Adrian Newey, the man who can be largely given the credit for Red Bull's 2010 World Championships. Prior to that he was the Technical Director of the Honda F1 team. My question here is: will Willis have a development budget for the 2011 car?
2.       Toyota F1: While the Toyota – HRT deal fell through due to non-payments, the HRT management has sought to buy the IP (Intellectual Property) rights towards their 2010 aero package. While the team is on the lookout for a technical partner to build its 2011 chassis, the aero package could well be the former Toyota car, which was developed well in time for the 2010 season after hours of work in the wind tunnels.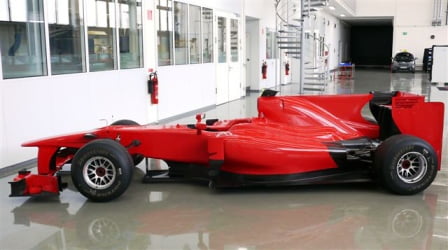 3.       WilliamsF1 gearbox: The HRT – Cosworth partnership suffered in the 2010 season primarily due to gearbox issues. Rumour has it that the WilliamsF1 gearbox is best suited for the Cosworth engine. HRT has struck a deal with Williams to supply them gearboxes for the 2011 season.
4.       TATA Integration: TATA is involved in Formula1 via TCS' association with Ferrari and the Computational Research Laboratories (CRL) with Force India F1 team. Will HRT be looking to further integrate their association with TATA to develop a better racing car for Narain?
5.       Sponsors: TATA Racing showed their loyalties towards Narain when he decided to comeback to Formula1 for the 2011 season. To ensure that his 'pay seat' is secure I am sure Narain's management is in talks with his other sponsors – Speed (BPCL), Amaron and MRF. Will they show their loyalty too?
With the first round of official tests scheduled for the 1st week of February, be sure to hear more about Narain, HRT and their developments – whether it is with their 2011 car or their new sponsors.