With the 2011 Indian F1 GP expected in October, I thought, why not introduce Formula1 to the Indian audience in a simpler and more whacky fashion? Indians love their cricket, is there a way I can draw parallels to cricket and simplify the sport of 'Formula1'? That's how this idea of running an 'introduction series' came by!
As I decided to go along, I got the opportunity sometime last week to address few people and introduce them to the sport of Formula1. At first I thought this would be an easy task, after all how difficult is it to explain 'car racing' to someone. As kids, the first thing we all did was race (on our legs!) and compete in our backyard with our friends. You apply some logic of 'racing' (on legs) and it will unfurl lots of logic of 'racing' (in cars). But well, I was mistaken.
So here are a few snippets on how I introduced Formula1 to the group: (I will share them post-by-post)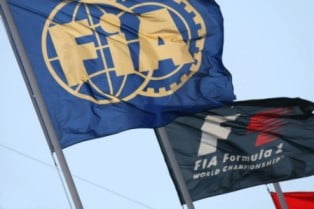 Formula1 – what is 'Formula1'? It is a set of rules with which all participants (teams and drivers) must comply. Rules could include car design, tyre and fuel usage, on track and pit lane action and even personnel hire! Anything that directly or indirectly affects racing and operations of racing teams is governed by these set of rules.
What one must remember is that these set of rules are constantly changing! (the organizers call it – evolving!) They change every season and off late a few times in the middle of each season! The single most interesting part of Formula1 is – how do teams cope with rule changes? This also is the biggest drawback, as ever-changing rules rob the sport of continuity and complicate simple car-racing for an average fan!
Who sets these rules? The rules are set and governed by the FIA (Fédération Internationale de l'Automobile) who deploy Stewards at every race to ensure fair racing! The FIA can be equated to the International Cricket Council (ICC) who set rules and govern the sport of cricket globally and on similar lines, FIA stewards are like the umpires who ensure a fair game of cricket!
Who competes in Formula1? Formula1 has competing teams and drivers. A driver can only compete via a registered team and each team has to field two drivers and hence two cars. An F1 season usually starts in March and ends in November the same year. There is a Grand Prix held almost every fortnight with a summer break in August. In the 9 month period, Formula1 nearly visits and hosts Grand Prixs in 18-20 countries.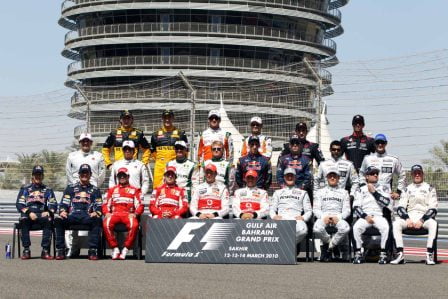 F1 is a European sport, but modern-day Formula1 is held in every continent on earth. China, Korea, Japan, Brazil, Canada, Abu Dhabi, Malaysia are few of the famous non-European races. Races out of Europe are referred to as 'fly-away' races since it involves the team members, drivers and equipment to be flown to the host destination!
How does one win in Formula1? As with all forms of racing, even in Formula1 the driver who crosses the finishing line first wins! Each Grand Prix crowns a podium of winners (1st, 2nd and 3rd) and there are points for each of the positions. Since 2010, points are awarded to the top 10 finishers. The winner receiving 25 points for victory and the tenth place finisher scoring 1 point.
Formula1 is an annual World Championship and at the end of the season, the driver and team who have accumulated maximum points are crowned as 'World Champions'. The reason I am actually explaining this basic is because one member of the group did ask me – 'so each race we crown a World Champion?' The driver's championship is called as the 'Formula1 World Driver's Championship' and the teams championship is called as the 'Formula1 World Constructor's Championship'. (After all the teams construct the car!)
Formula1 cars are most hi-tech and complex piece of machinery. It's a car alright, but there's a massive difference as compared to road cars. For starters, the driver sits in the centre of the car and the wheels of the car are outside the body work. The engine is placed at the rear (behind the driver's back) and there are funny looking wings are the front and rear of the car (someday I will explain their function). I must mention that an F1 car is completely different from a road car. What the differences are will be broached later.
F1 cars have no windscreens and hence it is compulsory for drivers to wear a helmet (this is also to ensure their safety). Drivers also wear fire proof overalls and are secured into their racing cockpits by a 6 point harness or a seat belt!
Since when is Formula1 being organized? 1920s-1930s was when plenty of non-championship races were held. However, the first official Formula1 World Championship was held in 1950 at the famous Silverstone circuit in UK. (Silverstone is to Formula1 what Lords is to cricket! The 'Mecca' of Motorsport) – the 2010 season was the 60th season of Formula1.
The 2011 will be the 61st season of Formula1 and I am hoping to cover most topics in this 'introduction' category before it commences!
Like the introduction? Follow the blog for more updates!