The 2013 Indian Grand Prix is finally here! And Rishi and I try to deliver one of our best prepared episodes of the Inside Line F1 Podcast. After Bernie Ecclestone check-mated the Indian Grand Prix, we think of ways and means to actually try and save the Formula1 circus from going away forever!
And of course, given Vettel and Red Bull Racing's domination, it is hard to punt on a non-Vettel win, unless of course his tank (RB9) suffers from a rare reliability issue. This means that the fight is for P2 and lower, for the Drivers' and Constructors' Championships. Who do you think will win this fight?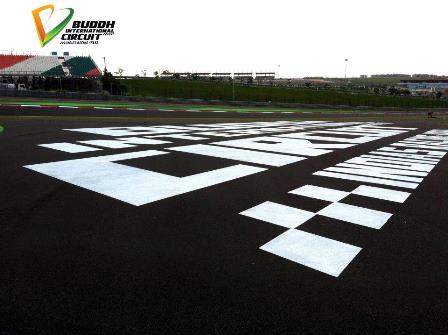 We increase the humour quotient of our Formula1 Podcast this week by talking about the few things Indian spectators would be surprised not to see at this week's Indian Grand Prix. So here's what's in store for you to tune into and laugh along: (YouTube link: http://youtu.be/p7Bl_RkYOEI)
We reveal the real reason why Bernie decided to take away the Grand Prix of India, away from India.
India to witness history this weekend? But how many Indians will actually be there to witness it!
The Buddh International Circuit, yet another Red Bull Racing circuit? And is the 2013 Formula1 Season, more like Red Bull's Formula1?
Red Bull Racing to create a hat-trick of wins in India? We reveal a lesser known fact on their dominance. And it isn't about illegal traction control.
The BIC hosts the Indian Grand Prix, often labeled as a tad too boring. Could regular Indian elements make the on-track action more interesting?

And this week's special

: What do all stakeholders need to do to save the Indian Grand Prix? (And on a similar note, Let Us Save Formula1)
Can Pirelli bring back the 2013-spec tyres for this race, please? (Read: Pirelli Should Not Renew Their F1 Contract For 2014)
And we reveal the new Pirelli head-gear that will be worn on the podium of the Indian GP.
And some Indian Grand Prix / Indian Motorsport related posts for your reading:
The Inside Line F1 Podcast is now available on various platforms and I would urge you to choose your platform to listen to the humour that we add to the otherwise serious and complex sport of Formula1.
If you are an Apple user, you can subscribe to the Inside Line F1 Podcast on the iTunes Podcast Store or via our RSS feed (for Android/Windows /Blackberry users).
The Inside Line Formula1 Podcast is produced and hosted by Rishi Kapoor and Kunal Shah. Follow us on Twitter and on our Soundcloud, MixCloud and YouTube channels.