After working with David Coulthard, Nico Rosberg, Sergio Perez and Nico Hulkenberg on my blog and podcast, I am now delighted to share that I will be working with Mika Hakkinen and Johnnie Walker over the next few days to help promote their 'Never Drink & Drive' cause in India. I am excited about this opportunity because this is the first 'World Champion' I will be working with (Rosberg debuted on the Inside Line Podcast in 2013) and we've decided to step up a gear by engaging in a Facebook Live video – basically, Mika Hakkinen will join me on the Firstpost Pole Position video later this week.
DELIGHTED to be announcing our content partnership with @JWTheJourney & @F1MikaHakkinen to #JoinThePact & 'Never Drink & Drive'! #F1 pic.twitter.com/gYL79pfUnn

— Kunal Shah (@kunalashah) November 6, 2017

I started following Formula 1 in the 90s, the era in which Mika Hakkinen won both his Formula 1 titles (1998, 1999), and I look forward to discussing various topics with him. How was it partnering Ayrton Senna? How was it battling Michael Schumacher? What does he think of the current Mclaren-Honda fiasco? What does he think of his compatriots – Valtteri Bottas and Kimi Raikkonen, and their future in Formula 1? What's his view on Liberty Media and the new regulations being proposed for 2021? Does he miss Formula 1? Would he like to go wheel-t0-wheel with Lewis Hamilton and Sebastian Vettel, Max Verstappen too? Basically, I am already penning my thoughts and questions. If you have any, you know where to reach me.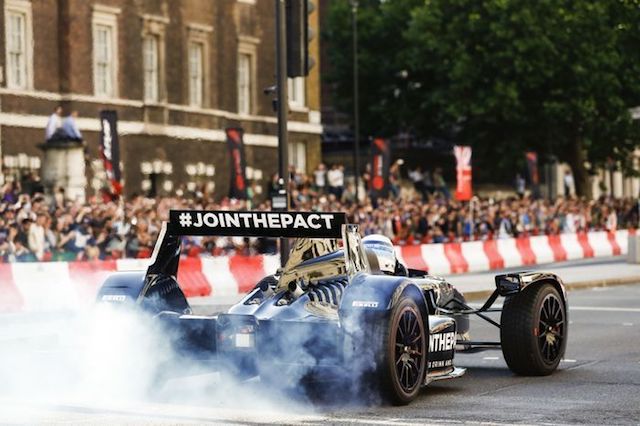 Apart from the Firstpost Pole Position video, we will be engaging with fans in-studio and I have the once-in-a-lifetime opportunity to ride with Mika Hakkinen in the Caparo T1 car in Delhi on the 12th. I look forward to the sudden bouts of acceleration and braking followed by the sugar-free donuts! I will be generating content in text, audio and video – so do check back often this week on my social media handles for in-depth and exclusive access to Mika Hakkinen's first-ever trip to India.
A ton of @F1MikaHakkinen exclusives for our blog, podcast and video show. But first, remember to #JoinThePact: https://t.co/UuCCqgE2v7 #F1 pic.twitter.com/dHJqqAAS4T

— Kunal Shah (@kunalashah) November 6, 2017

If you're a fan in Mumbai or Delhi who is keen to meet with Hakkinen, reach out. If you're keen on winning signed merchandise from Hakkinen, keep a look out. And while you're all interested, remember to support Hakkinen's cause to 'Never Drink & Drive'. Do #JoinThePact!
Here is the Mika Hakkinen interview in FULL: