The news is finally confirmed. After massive speculation on the internet and in the Formula1 circles, a just-issued press statement by the Lotus Renault GP team has confirmed that Kimi Raikkonen will make a comeback to Formula1 next year with their team. The deal term was disclosed to be two years.
My overnight post captured the essence of Raikkonen's comeback (Read post: Kimi Raikkonen To Lotus Renault For 2012 Waits To Be Confirmed) and the number of attempts that he and his management have made in the recent past to make this happen. While Lotus Renault was the best available opportunity for the 'Flying Finn' and gave him a foot in the Formula1 driver market, I am not too sure if this is a good move!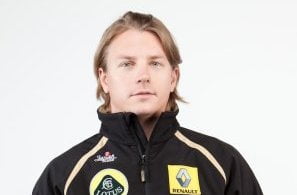 Raikkonen has been super-quick and known to be a natural talent on-track but has also suffered from motivational issues which ultimately led him to exit the sport. However, his two year hiatus from top-flight of racing and his not-so-successful stint in the World Rally Championships should have reignited his hunger for achieving success in Formula1 yet again.
My thoughts on the challenges that Raikkonen will face in 2012 will follow soon…