The 'Flying Finn' as he was fondly called made an unexpected exit from the sport two seasons back. He dabbled with the rallying and other forms of racing, but it seems the Formula1 keeda ('bug' in English) in him wasn't quashed enough after his first 'retirement'.
There is serious activity on the internet and the social mediums specifically suggesting that the Kimi Raikkonen to Lotus Renault (Lotus F1 Team next year) news is waiting to be confirmed in the next few hours and hence my blog update.
Ironically, Raikkonen and Lotus Renault were in the news earlier this season with a similar announcement expected, but the matter boiled over after Raikkonen accused Lotus Renault of using his name to generate media interest. However, if the tweets are to be believed, the news announcement should come soon.
Should Raikkonen be confirmed as a driver at Lotus Renault, he would become the second driver of Finnish nationality on the grid after Heikki Kovalainen. Also, with Raikkonen, the Formula1 grid will consist of six World Champion drivers, a possible first in the sport? Lotus Renault is possibly one of the many teams that Raikkonen and his management have been in talks with in the last few months. There were earlier rumours that he would return with the WilliamsF1 team, but however asked for a stake in the team in return. During the course of the Brazilian GP weekend, those rumours faded away after Lotus Renault admitted contact with Raikkonen for a drive next season.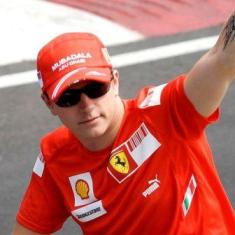 The return of the 32 year old former Formula1 World Champion has evoked mixed reactions from the Paddock with many believing that older drivers should make way for the younger ones. There will be various challenges that he will face during this comeback year next season (will list these in my next post) and should be interesting to see how Raikkonen copes up. This would be the Finn's 10th season in Formula1 and Renault would be his 4th team after Sauber, Mclaren and Ferrari.
As for Lotus Renault, it helps the team bio by having a former World Champion in their cockpit and will hopefully attract more sponsors to the team. This would also mean that the team will then need to choose from Petrov, Senna and Grosjean as Raikkonen's team-mate. The driver market will keep Formula1 news hot in the off-season, keep racing!