Motor-mouth Hamilton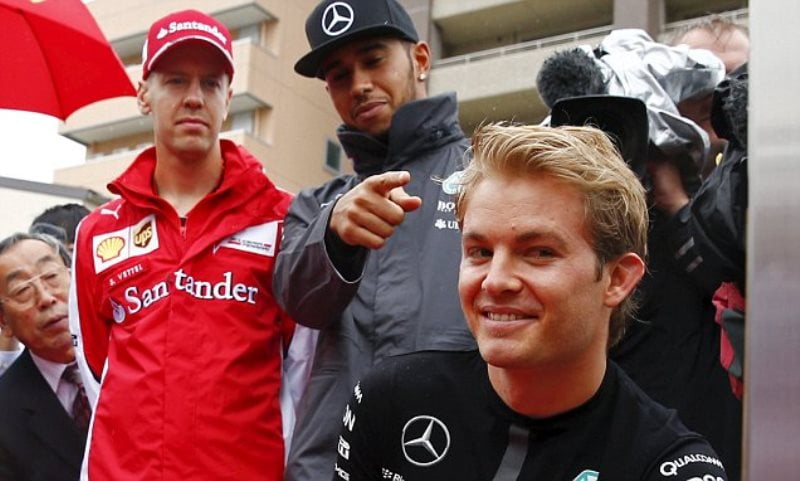 After a three week break, the Inside Line F1 Podcast is back with their 40th episode of the 2015 F1 season! This season has been about Lewis Hamilton – his wins, losses, social media antics, music and the stuff he's said. Mithila and I go about listing all that the three time World Champion has said in the last few weeks and all that the others have said about him. (Read: Party's Over Lewis!)
Is Lewis Hamilton the new bad boy of Formula 1? Are his controversies attracting more attention towards and otherwise boring season (or sport)? And of course, can Mercedes survive without either or both of their drivers? (Read: Thank God For Max Verstappen)
We discuss the supposed 'Spy Gate' and why the engineer who attempted it isn't too smart after all. And is Tag Heuer smart in moving their bucks from Mclaren to Red Bull Racing for 2016? We explain how #DontCrackUnderPressure couldn't go hand in hand with #BelieveInMclarenHonda! (Read: Help, Red Bull Needs Energy)
There's also a discussion on Renault and their umpteenth return to Formula 1 as a car manufacturer and how Toro Rosso could well be the team to be in rather than Red Bull Racing. (Read: Is MotoGP Better Than F1?)
Tune in! (Season 2015, Episode 40)
The Inside Line F1 Podcast is hosted by Mithila Mehta and Kunal Shah. This Formula One podcast offers a unique humourous view on the sport. Follow us on Facebook and on Google+.
Follow on Twitter: Mithila Mehta and Kunal Shah.