Cancellation of the Bahrain Grand Prix meant a lot of headaches for the teams, organizers and of course Bernie Ecclestone. Headaches weren't only in terms of logistics, but also finances.
Most teams would have faced contractual pay cuts from sponsors due to one less GP in the season. Hosts would've lost the revenue they would make from advertising, hospitality and ticket sales. Ecclestone, lost hosting fees towards his company, one of their main sources of revenue. Leave aside the loss of TV revenues, travel companies, hotels and restaurants, etc.
The absolute numbers will never be known, so I would prefer to leave them aside. However, I do get a feeling that the inaugural Indian Grand Prix will be postponed. Bahrain organizers do have till 3rd June to confirm the possibility of hosting Formula1 later this year. (Also read: Airtel to sponsor Indian F1 Grand Prix)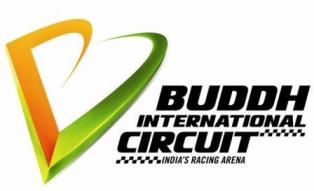 So if Bahrain does plan to go ahead and host the F1 race, they need an empty weekend slot to do so. This is where the connection of the Indian GP comes in. Smart move in three ways:
You restore the Bahrain GP on the weekend of the Indian GP. Ecclestone gets his hosting fees; FOM's loss will be reduced. The organizers (Royal family of Bahrain) will be able to keep their global image intact and of course make money by hosting the GP.
F1 teams will appear in 20 races this season and hopefully there will be no deduction in their sponsorship amounts.
The Indian GP organizers might just see this as a blessing in disguise. While the organizers have reported on-time schedules in terms of infrastructure development, adding 5 weeks will only give them more comfort to deliver the world-class infrastructure that they intend to.
Fans would love to have Bahrain back (more action!?) and have the 2011 F1 season extend till the middle of December. This would mean that the winter break would barely be for 45 days before the teams and drivers would resume action for the 2012 season.
The most disgruntled would be the team members and drivers who would have to travel from Abu Dhabi to Brazil and then back to India for the last round of the 2011 season. Whoever thought that reinstating a GP was an easy task!