Silverstone is a home Grand Prix for many teams and drivers and for some reason RJ Rishi Kapoor felt the same way when we were recording this Formula1 podcast. And, he also puts his creative juices to use and comes up with a name for our podcast! However, we are still looking at options and here's your chance to help us choose one!
What we discussed in the podcast:
The 'Mecca' of Motorsport! Can you stop drooling at the layout of Silverstone?
Cost cutting in Formula1, we share our view! Should there be a budget cap? Is the sport too dependent on sponsorship?
Maldonado's claim on 'understanding the Pirelli tyres' – hear our comments!
Raikkonen is pissed and we understand why! But why has Lotus not yet won a GP in the 2012 Formula1 Season?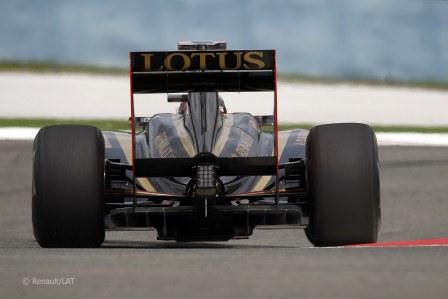 Clos to replace Karthikeyan in FP1 at the 2012 British Grand Prix! And we hope it is only for FP1!
Also, Hamilton's claim on Britain hosting two Grand Prixs, in Silverstone and London, can they really? Or should they really?
And yes, our view on the proposed ban on tyre warmers! Know our sporting perspective!
Predictions for qualifying and the race?
And the most important part of this podcast is RJ Rishi Kapoor's humourous take on radio messages he would like to hear at this weekend's British GP! Click to hear the 2012 Formula1 Podcast!
Will the usual suspects like Vettel, Alonso and Hamilton set the pace or will we finally see a Raikkonen, Schumacher or Button claim a much-needed victory? Your guess is as good as ours!