The inaugural Indian Grand Prix has provided a KERS boost to Indian motorsport and this is something I have written about in the past. The GP increased awareness about motorsport and following the success of the race, we had a host of new series being announced for the Indian region.
Toyota announced its entry into Indian Motorsport via the Totoya Etios Motor Racing Championship and of course we also had the much publicized Indian Racing League and its i1 Super Series program.
The program started off as a bang with an unveiling at a 5 star hotel in Mumbai. Celebrity owned teams were announced in the weeks that followed the announcement and also Sachin Tendulkar, its brand ambassador.
My earlier posts have covered much of the i1 Super Series and its announcements. While the commercial news made headway and drove positive PR for the series, it was the operational element that negated much of it. The i1 Super Series calendar changed at least three times and this was after the FIA confirmed it. (Read posts on the i1 Super Series calendar)
The other much discussed topic on my blog was the i1 Super Series driver line up. While the line-up boasted of former Formula1 drivers, it could have surely had a better selection of Indian drivers in it. The selection criteria were the missing link that the series organisers, Machdar Motorsports, could have made public. (Read post: The i1 Super Series Driver Line Up Could Have A Better Selection Of Indian Drivers)
The date of their inaugural race came closer and little was being revealed about the series' operational plans and more importantly their marketing efforts. Motorsport is fairly new to the Indian masses and having an Indian series organized at international racing venues beamed live into the Indian homes via Ten Sports meant that the i1 Super Series would need to succeed as a TV property than as an on-ground property. This is where their promotional and marketing efforts would need to come to the fore and grow interest in the series. However, with the multiple delays that the organisers faced, this element of their program waited endlessly to take off.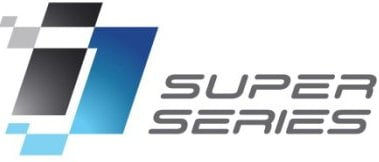 The organisers launched the ambitious 'My i1 Day' program at the school level to promote the series, but the efforts in my opinion came a little too late. In the end and as predicted in one of my earlier blog posts, the organisers decided to postpone their debut season to 2013. (Read post: Inaugural Season Of The i1 Super Series Cancelled) This piece of news was expected by a few and it did silence the initial buzz that was created. However, in my opinion, postponing their inaugural season to 2013 made perfect sense. Why so? Read on…
It is difficult to pull off a motorsport program in India. We are country obsessed with Cricket and Motorsport doesn't feature in our immediate consideration set. The sport, its operations and marketing and even its complexities, appear in the natural understanding of a very few Indians. To top that bit, one has to go out and sell sponsorship for the series and of course find buyers for the team. Yes, one could argue that Machdar should have known what they were getting into and should have been geared up for the challenge. I would say full marks for trying, but maybe they didn't give themselves enough time. They announced their program somewhere in August 2011 and expected to set shop in about 4 months!
And why do I strongly believe that the i1 Super Series needs to succeed?
First, the program is a great platform for Indian racing car drivers and gives our local drivers a perfect chance to race against and learn from former Formula1 drivers. Also, from what I currently understand, local Indian drivers don't need to bring sponsors to earn their drive, their drives are paid for. And, something that I don't yet have a confirmation on but there are chances that many Indian drivers were getting paid to race as well. Now this really is a first for Indian motorsport!
Second, is more of a statement than a reason! The i1 Super Series needs to succeed. The series has single-handedly almost brought new investors to the sport in India. It brought names like Sachin Tendulkar, Shah Rukh Khan, Nagarjuna and the others to the sport. These celebrities not only brought their name and passion to the table, but also the big bucks. The organisers claim to have sold team rights for $5 million apiece and considering that they managed to sell 5 teams successfully, the i1 Super Series brought out a sum of $25 million as investment in motorsport, something that one never knew was possible for Indian Motorsport. (Read posts: i1 Super Series Team Bangalore, i1 Super Series Team Hyderabad, i1 Super Series Team Delhi, i1 Super Series Team Mumbai)
Moving on from team ownerships, the series also managed to sign a few central sponsorship deals. While it wasn't made official, the lead sponsor was going to be a telecom giant in India and then there were a few luxury and auto ancillary brands that were on the verge of signing up.
This in my view is the biggest success for the i1 Super Series in the year when they didn't manage to pull their operations off. So if the i1 Super Series would fail to take off, it would be Indian Motorsport that would suffer the most by affecting investor sentiment.
It is after long that investors are coming forward and investing in the sport in India. The industry, which is still in its stage of infancy, needs properties like the i1 Super Series to succeed and then be used as a case study and example for future growth. So as you can see, much of Indian Motorsport's future would depend on the success of the newly introduced motorsport championship! Come out and show your support…
Most read i1 Super Series posts on my blog:
1. Should Narain and Karun participate in the i1 Super Series
2. Interviews with Aditya Patel & Vitantonio Liuzzi
3. Indian Racing League is launched, welcome the i1 Super Series
4. i1 Super Series podcast
Keeping the i1 Super Series cancellation aside, Indian Motorsport fans should cheer for Toyota entering Indian Motorsport and launching the Toyota Etios Motor Racing Championship.