Uncategorized
Ferrari And Fernando Alonso Had No Option But To Sign Till 2016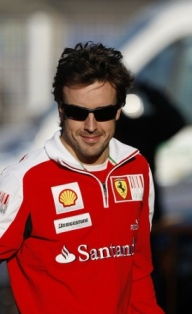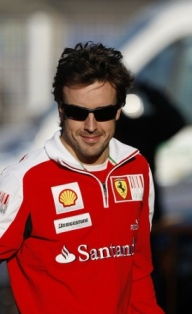 On the eve of the 2011 Spanish Grand Prix, Ferrari and Fernando Alonso announced that they had extended their association till the 2016 Formula1 season. Wise move for Ferrari and Fernando?
To me it seems like an early marriage between two entities that only met last year and fell in love towards the end of the 2010 F1 season when Ferrari delivered a car to Alonso that helped him fight for the driver's championship. One could argue that Fernando fell in love with Ferrari at last year's German Grand Prix, when they team asked Felipe Massa to relinquish the race lead to Alonso.
However, before we go into the pros and cons of the deal, here are my few thoughts on this association.
Fernando Alonso is the most complete driver in modern day Formula1 and there is no denying his talent behind the steering wheel. However, it his is team player skills have been questioned more than once by at least 3 teams. He rose to fame with the Benetton-Renault team when he clinched two back to back World Champions in 2005 and 2006. The following year, he moved to the Mclaren Mercedes team where he was unable to adjust to rookie team-mate Lewis Hamilton's speed and favouritism in the team. In 2008, Alonso moved back to Renault and stayed there for two years, where his most remembered moment will be the 'crash-gate' in Singapore, which saw him win the race with unfair team tactics.
In 2010, Alonso replaced Kimi Raikkonen in Ferrari and nearly won his third driver's title. While the start to his tenure with Ferrari can be termed as a dream start (he won his first race with the Scuderia), the prolonged tenure doesn't surprise me.
After having driven for 3 out of the top 5 teams in the last 4 years, Ferrari and Red Bull Racing seem to be Alonso's only option for a top drive in Formula1. Red Bull Racing has committed to Sebastian Vettel in the long term and hence is as good as a no-option for Alonso. Mercedes GP's commitment to Nico Rosberg and Michael Schumacher means that their interest in Alonso is low. So Ferrari did seem the Alonso's only option for a long term future.
Ferrari on the other hand have struggled past Schumacher's departure in 2006. They won with Raikkonen in 2007 and almost won with Massa in 2008, but they are still not the most potent force in Formula1 to reckon with. They need a top driver to steer their team forward and Alonso is the only option available.
Sebastian Vettel has proclaimed his love for Ferrari, but still went ahead and re-signed with Red Bull Racing. Lewis Hamilton and Jenson Button seem stable in the Mclaren stables and Hamilton for sure doesn't seem to be keen on moving to another team anytime soon. While Robert Kubica would have been a good bet, he still is untested with a top team. The other top drivers are pretty much locked up in contracts with their respective teams.
The long-term signing between Ferrari and Fernando Alonso is due to each other's need to stay on top in the sport and of course there's nothing wrong in their thinking. But it is also a result of each entity not having an option over the other.
Photos: Alex Comerford
Loading...