Politics have always been around in Formula1, but have been most active in the last two years.
2009 saw the FOTA threaten to start their own breakaway series following a series of disagreements with the commercial rights owners who ran the sport.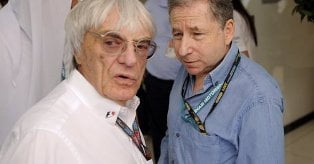 2011 has seen an increased interest from companies and individuals who wish to own a share of the Formula1 pie. There have been reports that current commercial owners CVC might be interested in selling their stake in the billion-dollar sport and globally famous media company News Corp might be interested to buy it with support from the Agnelli family.
The Concorde Agreement expires at the end of the 2012 season and while negotiations might be on right now a decision will only be known later to Formula1 fans. The main negotiation clause for renewal is where the Formula1 teams are seeking as much as 80% of total profits, as compared to the current 50%. It will be interesting to see where politics swing the ownership of the sport to and if there at all is an effect on Formula1 fans. Do fans really care about who owns the sport?
The other political battle that is panning out is with respect to the reinstatement of the Bahrain Grand Prix. There has been complete confusion in the way the FIA and FOM have handled this sensitive issue and with the multiple cancellations that Bahrain has faced this year, it is the sport that is being brought to disrepute.
The sanctity of the FIA inspections was put in doubt and then there was a claim that Bernie Ecclestone forced them to reinstate Bahrain. I have earlier shared my thoughts on why reinstating the Bahrain GP and postponing the Indian GP makes sense. The current day management of the sport is too focused on their commercial affairs and lesser on fan experience.
After all, it is fairly simple to please a Formula1 fan. All that a fan seeks is wheel-to-wheel action on track, interesting pit-lane strategy and rules that don't change every other season. Yes, the fan is keen to see F1 spread its wings to newer territories, but I am sure that losing traditional F1 venues is not something that an F1 lover wants. Would you prefer a Malaysia or China over the good old Nurburgring?