Suzuka is always known to be one of the most entertaining and acrobatic racing circuits on the Formula1 calendar. Don't believe me? Watch the race tomorrow and see how the TV cameras keep moving left to right as the cars go through the Essess, Spoon and the 130R. Talking of TV cameras, the local producer of today's qualifying broadcast should be briefed to ensure that he catches the cars on their 'hot lap' and not after. He missed Hamilton-Schumacher and Webber's qualifying pile up (well almost) altogether.
Before moving to my observations, here are few key points that were discussed and debated as a build up to this grand prix weekend:
–          75% races in Suzuka have been won from pole, higher than in Monaco. Hence, the fight for pole was always going to be crucial.
–          Add to the mix, Pirelli's highly degradable tyres: medium (white) and soft (yellow) tyre compounds. The practice sessions showed that the difference between the two compounds was a massive 1.5 seconds. Tyre strategy would be important for qualifying as well as the race. (Read: Pirelli Colour Codes In Formula1)
–          As per data, the medium tyre was able to last for about 20 laps as compared to the soft tyre, which lasted for 10-12 laps. However, the interesting point here is that the soft tyres would lose their advantage over the mediums within 6 laps. This means that top teams and drivers would need to ensure that they choose the correct tyre compound for the first stint. It would be disastrous to pit early and get stuck in slower moving traffic.
–          Pre-qualifying strategy talk indicated that the front runners might use the soft tyres in Q2 of qualifying and would choose to do their final Q3 runs on the medium tyre. This was to avoid starting the race on the softer compound tyre.
–          Free Practice 3 saw P9 to P15 separated by less than a second. Indications that qualifying would be extremely competitive between the mid-grid teams.
–          Sauber, local hero Kamui Kobayashi's race team brought a whole host of new aero products to this GP to boost their performance and try and catch Force India.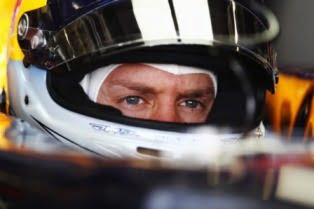 Anyways, here is my assessment of what happened on track during the 2011 Japanese Grand Prix Qualifying:
Q1:
–           Virgin's Jerome D'Ambrosio qualified ahead of his team-mate Timo Glock. Both Virgins were 1.3 seconds quicker than the HRT of Daniel Ricciardo, the sole HRT car to participate in qualifying. Tonio Liuzzi suffered from an engine failure and hence was unable to register a timed lap in qualifying.
–          Mercedes' Nico Rosberg suffered from a hydraulics problem that didn't allow him out on track during qualifying. Both Rosberg and Liuzzi were classified outside the 107% but a post-session decision by the Stewards will allow them to race tomorrow.
–          Liuzzi has had a miserable weekend up until the qualifying session. Breakdowns and an accident meant that the Italian has only managed 12 laps yet.
–          Team Lotus drivers Kovalainen and Trulli were the best of the new teams yet again and only 3 tenths off Toro Rosso's Q1 pace. Alguersuari aborted his final Q1 run, which would have given the Team Lotus drivers a chance to make it through to Q2 of qualifying. But the team decided to save their tyres for the race and not attempt to outqualify the Toro Rosso driver. Let us wait and watch their race performance.
Q2:
–          This was expected to be the most exciting session overall and it was. With Rosberg out of Q1, 8 drivers had a realistic chance to claim P8, P9 and P10 in Q2. Sauber, Force India, Renault and Toro Rosso drivers were matched for pace till the very last second of this session.
–          However, the Toro Rosso drivers misjudged their qualifying attempt and the team went too conservative in their attempt to save tyres and boost their race strategy. Eventually, the team ended with both cars on the 8th row of the grid, after the two Williams' drivers.
–          Sauber's Sergio Perez too suffered from a hydraulics fault and didn't attempt to run in Q2. This meant that both the Force India and Renault drivers alongwith Kobayashi were fighting for positions in the top 10.
–          Eventually, Bruno Senna, Vitaly Petrov and Kamui Kobayashi claimed places in the top 10. Adrian Sutil missed out by 0.080 of a second!
–          Senna must be given credit for his performance after a crash in FP3 saw him lose track time. He bounced back only to match his team-mate Petrov's laptimes.
Q3:
–          Sebastian Vettel claimed his 12th pole of the season, but he too admitted that this was his toughest pole yet. Vettel crashed in FP1 for the third time this season and his front wing to be used in qualifying arrived only 20 mins before the start of the session. (Thank God! Else the team would have asked Webber to lend his?)
–          The Mclarens were the faster car over the weekend and Hamilton had pole in his bag, but for a goof up on his last timed lap run where he miscalculated the time needed for his out-lap.
–          Jenson Button claimed 2nd place and was only 0.009 seconds off Vettel's pace. This will be Button's first front row start since the 2011 Monaco Grand Prix.
–          Massa outpaced Alonso to fourth, for the third time in recent races while Webber settled for a lowly 6th place, 7 tenths off Vettel's time.
–          While the top runners performed as expected, it was Kobayashi, Schumacher and the two Renaults that caused confusion for the FIA by attempting only a lap to save tyres. Since none of the drivers registered a timed lap, the FIA was confused on which driver to classify in what position. The decision was decision was kept pending for nearly 6 hours post qualifying with experts arguing that Kobayashi, who was classified in 10th should actually be 7th on the starting grid. Eventually, the FIA made a change in their announcement granting Kobayashi 7th place on the starting grid – his career best starting position.
–          Massa and Hamilton came together in Singapore during and post-race and they will both start from Row 2 together. The most interesting battle tomorrow will be between the Mclaren drivers Button and Hamilton.
–          Schumacher, Senna, Petrov and Kobayashi decided to save tyres and not register timed laps in Q3, which meant that the FIA has currently decided their positions as per their car numbers. (Read: Qualifying Rule Tweak)
Should Vettel win tomorrow, he would have scored a hat-trick of wins in Suzuka. The only other driver to have done so was Michael Schumacher (2000, 2001 and 2002). Also, 11 World Championships have been decided at Suzuka in the history of Formula1, will tomorrow be Vettel's and 12th?