Since the conclusion of the 2013 Spanish Grand Prix, where most of us ended up discussing Pirelli's influence over the race rather than Fernando Alonso's stellar drive, I have had this question bouncing in my head. So I thought, why not tell you guys what I would do if I were Paul Hembrey and his employer, Pirelli. (Read: Pirelli Spins All In Spain)
Ever since Pirelli's entry into Formula1, the talk regarding tyres, their performance or the lack of it and degradation have reached staggering heights, at least in the media I follow (print, TV, social, etc.). The worrying part here is that most of the conversations are around the lack of performance and the high degradation that tyres have suffered from. There have also been some spectacular blow-outs on LIVE Formula1 broadcast (which supposedly reaches close to 500 million viewers annually!). Last weekend, there was the first 'wheelie' by a Formula1 car for the 2013 Formula1 season. Courtesy, Pirelli!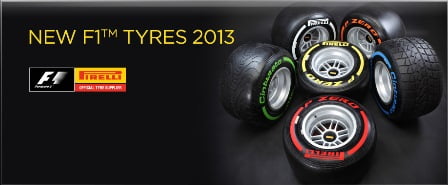 The reason Pirelli entered in the sport was to prove that they have superior tyre technology that Formula1 cars can go racing on, but these days, they are barely racing (each other I mean) and that's mainly due to the tyres provided. Also, the other reason that Pirelli is in the sport is to get global coverage and see if race technology can be put to road use in the near future (well, they all atleast say that!). The coverage, I am sure, exists, but not sure on the negative vs. positive split and I wonder how good the image and perception of the product is if tyre are delaminating on the fastest cars on earth once (or more) every fortnight and lasting less 60-70kms. Is that good advertisement to a road car consumer? Is my Formula1 product killing the road car product?
Yes, these tyres have been developed because that's what the FIA, FOM, FOTA and other 'Groups' in Formula1 asked for and Pirelli only delivered as per the 'brief', which was to manufacture durable tyres that lead to more pit-stops and over-taking on track, and they did deliver. However, in hindsight, do you think Pirelli should've declined this 'brief'? After all, overtaking is difficult in Formula1 more due to the car design (aero heavy) and somewhat due to circuit design as well. So for the benefit of teams, who do not wish to reduce their aero efficiency, why should Pirelli design and deliver inefficiently performing tyres? (Read: Ross Brawn vs. Adrian Newey?)
With the damage done for almost three seasons, if I were Pirelli, I would make the decision for the 2014 Formula1 season basis my global sales data (one of the key parameters). With Formula1 heading to new territories and introduction of technical gimmicks (like DRS), the purist is no longer the target audience, it is the new fan from the emerging markets. In this phase, Pirelli is abused by almost every other purist every fortnight and too with conviction (spoiling the sport was most hinted!) and I don't think it is the purist who will make his purchase decision basis Pirelli's tyre performance in Formula1. However, there's a very high chance that a new fan, who lacks the in-depth technical understanding of the sport, may just. As Pirelli, would I be willing to take this risk for a few more years so that the super-efficient (and I mean it!) Formula1 engineers get their way with aerodynamics while I don't with my other-wise efficient tyres? I would NOT renew!
Now, can someone send this to Paul Hembrey…?
And on the same lines, 'An Indian Tyre Manufacturer To Replace Pirelli In 2014'.