They say Formula1 has a problem. I agree! But the problem isn't in the racing, I am certain. Those who witnessed the 2014 Hungarian Grand Prix will agree too. Yes, one could debate that the spectacle of the race was aided by multiple Safety Car periods and rain, but well, that is sport in its natural form yet. The only shame from today's race is that the next is a month away. Possibly the longest month for Formula1 fans! (Read: 2014 F1 Season: Has The Dust Settled Yet?)
Daniel Ricciardo won his second race of the 2014 Formula1 season and is the only non-Mercedes driver to win yet. The beauty of his wins are that he's made the moves on track in a car that clearly is low on horsepower. His moves on Alonso and Hamilton to grab the lead of the race could be classified as bold, creative and witty! While the Aussie is 43 points ahead of his quadruple World Champion team-mate in the Drivers' Championship, what he's shown even more so is that he's able to win races even when Red Bull Racing isn't the dominating team. Is he the best non-Mercedes driver on the grid? Well, the points table certainly indicates so.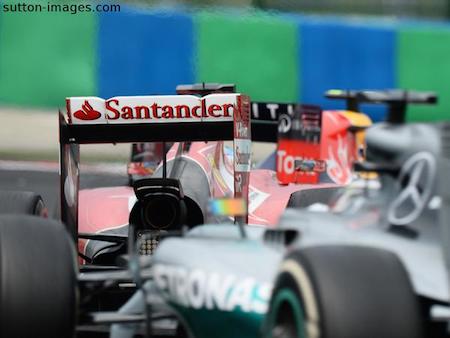 Fernando Alonso, who drove a fantastic race to finish second, classified this result as a victory for Ferrari. His defensive driving style and the Hamilton vs. Rosberg fight in the last few laps helped him keep second place, else he could've well been off the podium and in 4th place. His tyre management skills allowed him to finish the race with a pit stop less as he managed 33 laps on the soft compound. Interestingly, he led more laps in Hungary than all of the last 24 races added together!
The Spaniard is also the only driver on the grid to have scored points in all the 11 races concluded this season. Raikkonen finished 6th after starting 17th on the grid. The double points scoring result ensured that Ferrari overtook Williams for 3rd in the Constructors' Championship. However, what would worry the bosses in Italy (Montezemolo in particular) more is the fact that Ferrari is the only constructor to have NOT won a single race in the new hybrid turbo era of Formula1.
This was the first race of the season where neither of the Mercedes drivers finished in the top 2 positions. This was also Nico Rosberg's worst finish of the season; he finished 4th! Lewis Hamilton, who started from the pit lane, drove a superb race to finish 3rd and reduce the points deficit to Rosberg in the Drivers' Championship. Should Mercedes celebrate a 3-4 result for themselves as they leave Hungary? Probably not! (Read: Fans Missed A Hamilton vs. Rosberg Fight)
The mid-race team orders saga will be the topic of discussion as the sport heads for a forced break for a few weeks, but it is also Hamilton's disobedience of team orders that probably cost Rosberg and Mercedes race victory! A far fetched thought, maybe, but given how close the top 3 drivers finished by the end of the race, Rosberg had a better chance to win than Hamilton. So what happened?
As Hamilton rightly pointed out post-race, had he let Rosberg through, the German driver would've finished ahead of him and extended his lead in the championship. Did Hamilton do the right thing? For his sake, yes, for the team's sake, no. And my mind only goes back to the 2013 Malaysian Grand Prix where team orders were used to aid Hamilton's race and Rosberg complied. A case of hypocrisy? What was worse post-race was Wolff and Lauda siding with Hamilton's disobedience. (Read: Team Orders And PR Talk)
So couldn't Rosberg overtake Hamilton on track? That's the question most fans (Hamilton ones!) would be right in asking. But the difference here (as opposed to Bahrain and other races) is that both the drivers were on different strategies. Hamilton was on a tyre saving strategy (two stopper) whereas Rosberg was on the aggressive tyre strategy (three stopper) given the difference in their starting positions. Rosberg, who possibly knew that Hamilton wouldn't let him through, was smart enough to stay just out of the DRS range and manage his tyres from extra wear and tear.
What would've probably been worse was if Rosberg disobeyed team orders and not let Hamilton through. But I guess that's what you get when a not so famous (yet!) driver is up against one of the most famous names in modern day Formula1. Hamilton might have walked away from Hungary with a few extra points and a podium, but it is Rosberg who still holds the championship lead and the mental edge. And after being robbed of Hamilton vs. Rosberg battles in the last few races, I hope the second half of the season sees the two drivers battle it out where it matters the most!
However, this doesn't take away from the super race that Hamilton had this weekend. From the pit lane to P3 was something even he wasn't sure of after his Mercedes caught fire and kept him away from qualifying yesterday. And interestingly enough, the British driver has gained some 50 odd track positions (in total) in the last few races to claw back points on Race Day!
What happened to Williams? A team that was the second quickest behind Mercedes could only manage a P5 (Massa) and P8 (Bottas). I think their strategy to use the medium compound (and slower of the two compounds) mid-race back fired as they lost time and track position to the front runners. For those who missed it, Ricciardo was trailed by Massa in P2 post the first Safety Car period.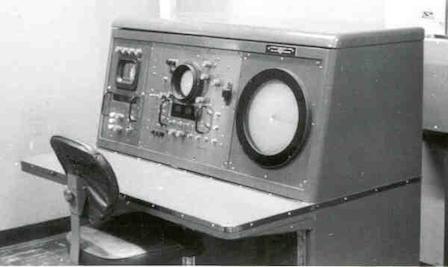 As for Mclaren, their 'hero or zero' decision to stick to inters in the opening part of the race and wait for rain to reappear proved to be a big zero! Ironically, it is Button who usually comes out as the hero in such situations. They eventually scored a point with Button finishing P10. They trail Sahara Force India by 1 point in 6th place!
Two other drivers worth mentioning would be Jean Eric Vergne and Adrian Sutil. Vergne managed P9 after running the first half of the race in the top 5. Sutil lost out on Sauber's first point of the season by less than a second! And last but not the least, a race to forget for Sahara Force India as both their drivers crashed out due to driver errors. A substantial chunk of points would've been possible!
Tough choice to pick my 'Racer of the Day' as all three podium finishers deserve the tag in their own ways and so does Rosberg. But if I have to pick one, it would have to be Daniel Ricciardo.
Race Results:
Daniel Ricciardo
Fernando Alonso
Lewis Hamilton
Nico Rosberg
Felipe Massa
Kimi Raikkonen
Sebastian Vettel
Valtteri Bottas
Jean Eric Vergne
Jenson Button
Adrian Sutil
Kevin Magnussen
Pastor Maldonado
Daniil Kvyat
Jules Bianchi
Max Chilton
Did Not Finish:
Esteban Gutierrez
Kamui Kobayashi
Sergio Perez
Nico Hulkenberg
Romain Grosjean
Marcus Ericsson
And as we head to the month long Formula1 break, I will look to keep you entertained via a few planned blog posts and of course the Inside Line F1 Podcast! Keep Racing!