The inaugural Airtel Indian Grand Prix is making news for the wrong reasons. I have received innumerable calls / emails asking if the Indian GP is postponed or even cancelled since there has been no public update on its status.
I don't blame the fans for their worries. After all, the tickets which were to be on sale sometime in June still haven't found their way out in the market. Last week, the FIA too delayed or postponed its inspection till the 1st week of September. These actions for sure have Indian Formula1 fans worried.
My blog update today is to clarify the confusion that exists. The Airtel Indian Grand Prix is currently on schedule and it is only its inspection that has been postponed. The reasons for the postponement were: 1) FIA wanted to carry out this inspection post monsoons and 2) it would be better for the FIA officials to schedule their travel to India pre Singapore GP. (There are plenty of flights that have a stop-over in Delhi en route to Singapore)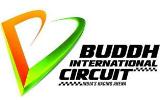 For those wondering 'why' the inspection: the FIA inspects and homologates every Formula1 Grand Prix venue and deems it capable to host a Formula1 event. The inspection is carried on various grounds, safety being one of the most important. The Airtel Indian Grand Prix can be hosted at the Buddh International Circuit only once the circuit receives its necessary homologation.
I hope this post clarifies the current situation of the Airtel Indian Grand Prix. While the country and most sports fans have last year's Commonwealth Games fiasco fresh in their minds, I do have a feeling that we will see the Force India Formula1 team in action on its home soil in October! Have you joined the 'force' yet?