Not the best of news for an Indian Motorsport fan, but I have just got reports that the inaugural season of the Indian Racing League's i1 Super Series has been cancelled and that the series will debut only in 2013.
I had mentioned in my earlier blog post '2012 Calendar Of The i1 Super Series Revised For The Third Time' that most drivers would be unavailable if the series was postponed to the February – March – April period and that is exactly the reason cited by the series organisers Machdar Motorsports. One has to remember that the i1 Super Series was able to attract a credible driver line-up due to the series being held in the 'off-season' of the international motorsport calendar.
(Read post: i1 Super Series Confirms Their 2012 Driver Line Up)
(Read post: i1 Super Series Driver Line Up Could Have A Better Selection Of Indian Drivers)
However, via some credible sources, I was also informed that the organisers were struggling to get availability of the Buddh International Circuit and had even considered moving the Indian leg of their series to the race track in Chennai. In my understanding, availability of circuits in the other countries too would have been tough (Sepang was dropped due to this reason) due to their annual season commitments.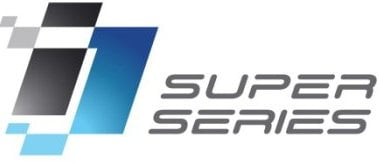 While this is not the best of news for Indian Motorsport fans, it is probably good for the sport overall. The organisers were clearly struggling to get their ambitious project off the ground and right from securing team-owners to circuits (Read post: i1 Super Series Team Owners) and drivers they have had obstacles to overcome. It would be rather wise to delay the project, rather than go kaput or risk failure in the first year itself.
The new dates for 2013 haven't been disclosed yet, but January – February is the indicated time period. This extension should help the organisers plan and execute better. And maybe Machdar could get some inspiration from Henry Ford's famous quote "Failure is simply the opportunity to begin again, this time more intelligently".
Most read i1 Super Series posts on my blog:
1. Should Narain and Karun participate in the i1 Super Series
2. Interviews with Aditya Patel & Vitantonio Liuzzi
3. Indian Racing League is launched, welcome the i1 Super Series
Keeping the i1 Super Series cancellation aside, Indian Motorsport fans should cheer for Toyota entering Indian Motorsport and launching the Toyota Etios Motor Racing Championship.