The last week in Formula1 has been funny. No, I seriously mean it. It has been so funny that I almost felt insecure about the Inside Line F1 Podcast and its future! After all, we dwell on the humour that the sport creates but doesn't care (or dare!) to talk about. (Read: Formula Puts Fans First)
In this week's episode of the Inside Line F1 Podcast, Rishi and I wonder how the F1 Strategy Group could find it so difficult to fix the engine regulations for the coming seasons (Read: Engine No-ise). In fact, we even wonder how and if Hamilton's 'rapper' image would attract newer fans to the sport (oh good lord, Bernie! 'Blame It On Bernie') or if Alonso really did ask for 'equal' treatment in Mclaren! (Read: Thank You Mclaren) Yes, tune in and join us as we laugh out loud on the headlines from the last week.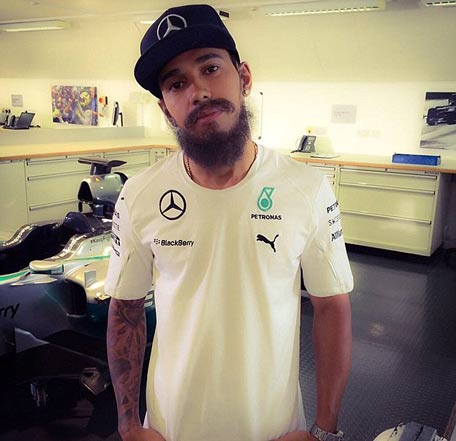 And thank you to Kevin Magnussen for heeding our advice! After Mclaren clicked on the 'pause' Button in his career for the 2015 Formula1 Season, the rookie has made the sensible decision to pursue burning rubber over getting rusty! After all, he's no Kimi Raikkonen, but we hope he isn't Adrian Sutil either. (Read: Ice Ice Baby)
Nico Rosberg hints at turning to Yoga to strengthen his breathing pattern in his preparation for this year's title fight with Hamilton. But of course, given that we come from the land of Yoga, who better than Rishi and I to offer further pointers to aid his title bid! Breathe in, let the podcast load and tune in!
And lastly, as you and I wait for the second pre-season test in Barcelona, here's a question for everyone, 'Ferrari vs. Mercedes in 2015, really?'
The Inside Line F1 Podcast is now available on various platforms and I would welcome you to choose your platform to listen to the humour that we add to the otherwise serious and complex sport of Formula1. And while our podcast frequency is weekly, come 'like' the Inside Line F1 Podcast on Facebook and on Google+ for far frequent humorous updates from the world of Formula1.
If you are an Apple user, you can subscribe to the Inside Line F1 Podcast on the iTunes Podcast Store or via our RSS feed (for Android/Windows/Blackberry users).
The Inside Line Formula1 Podcast is produced and hosted by Rishi Kapoor and Kunal Shah. Follow us on Twitter and on our Soundcloud, DailyMotion, Spreaker, MixCloud and YouTube channels.