Given the nosey issues Formula1 is facing in the 2014 Formula1 Season, my mind goes back to the time when 'Rush' made an entry and stole Formula1's limelight quite literally! I wrote about it in my earlier post 'What Formula1 Can Learn From Rush' and I think my views still hold true. More people still talk about Rush than they do about the 2013 Formula1 Season!
The world is struggling to come to terms with the weird nose designs and at the cost of sounding repetitive, marketing needs to have a say in the 'look' of modern day Formula1 cars given that the sport has done a not-so-good job of marketing itself. (Read: Formula1 Needs Better Marketing As It Enters Newer Territories)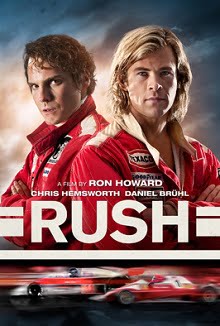 And then again, given Rush's debut on the Sky Store, there's a chance you can watch the entire 1976 Formula1 World Championship movie online (on rent, of course!), but not a single other Formula1 race barring the 'official race edit' by Formula One Management! Sigh! (Read: Formula1 Fans Will Thank TATA Communications)
Funnily too, the movie is marketing itself better than the sport has done so yet. It is engaging with fans and sending a few lucky ones over to watch the 2014 British Grand Prix with VIP access and much more, yet another activation that Formula1 teams and their sponsors follow, but not the sport itself. I guess with a certain Mr. E being forced to move over, a fresh and younger approach might be beneficial for the sport and fans too!