In a few of my previous posts, I have written about the mental state of Formula1 drivers when it comes to winning and participation in the sport. Intriguingly enough, this post highlights similarities between Formula1 and the sport of Poker by describing 'Racing and Poker in the eyes of a Formula1 driver'! Who'd have thunk!
Formula1 is considered to be the highest class when it comes to racing and everything about it is state of the art. One example is the aerodynamics as it is more closely associated with aircrafts instead of cars. An article found on the BBC website indicates that the testing these race cars undergo is similar to what aircraft manufacturers carry out with planes. And when it comes to power, the 1.6 litre V-6 used are capable of churning out around 700 horsepower.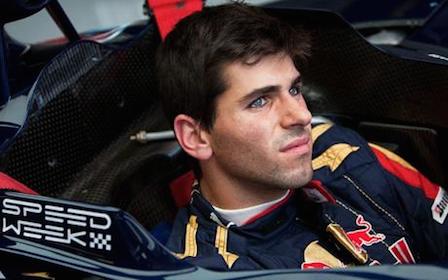 All that speed and power demands the best from Formula1 drivers. An interview with Ricardo Ceccarelli, a doctor with a Formula1 team, indicates that drivers need to be properly conditioned to handle the physical and mental rigours of racing. But unlike other sports like tennis, where breaks can take place, drivers need to do this continuously because the action doesn't stop until the race is over.
In addition to this, drivers need to work to a strategy by knowing when to act and when to stick to their respective strategy. An article at the Formula1 website indicates they need to know when to pass another car, such as on a straight or at a bend. If the latter is chosen and a mistake is made, a driver can overshoot the curve, spin out, or crash into the car he is overtaking.
While poker may seem to be worlds away from Formula1, there are actually some similarities between the two. Spaniard Jaime Alguersuari was only 19 years old when he joined the sport back in 2012, making him the youngest driver at the time. In addition to being in to Formula1, he is also an avid poker player. In an interview at the WPT Spanish Championship sponsored by PartyPoker, he drew parallels between the two sports. He indicated that that pushing in one's chips in poker is the equivalent of taking a corner at full speed in Formula1. In this sense, it can be said that both sports require a strategy; a time to be aggressive and a time to be patient.
Straight from the mouth of one of the youngest Formula1 drivers in the world, poker and Formula1 racing have similarities. Just like in the highest class of racing, poker players need to know when to push it and when to throttle back. On one hand, being too aggressive can lead to major losses, especially if the stakes are high enough. On the other hand, being too passive may get drivers and players eliminated altogether.