Indian Formula1 fans are up for a treat this weekend! The 2012 Indian Grand Prix is here and Formula1 action is back on track. However, for those who are not attending the race (do let me know why!) the official broadcaster of the sport in India will be broadcasting all the sessions live again this year.
Star Sports would usually broadcast the qualifying and race only, however, this weekend they will be broadcasting all the Free Practice sessions on Friday and Saturday live too. A welcome change for the fans and some increase in revenues for the broadcaster I am sure!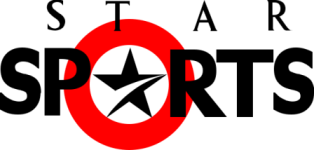 Well the broadcaster has goofed up in the past by missing out on a few crucial qualifying sessions (Belgium wasn't it?) and by not showcasing all races on HD. However, I am sure they will win more fans with the increase in coverage this weekend!
I am sure we will see special programming this weekend too focusing on India's only Formula1 team, Sahara Force India and on India's only Formula1 driver, Narain Karthikeyan. So whether you are on the track or not, there is more of Formula1 for you to cheer this GP weekend anyway!
And yes, like I said before, we could have an overdose of celebrity presence this weekend! (Read more: Celebrity Presence At The Indian Grand Prix)
Below is what the broadcast schedule looks like:
Date: 26th October 2011
Sessions: Friday Free Practice 1 (0955hrs to 1130hrs); Free Practice 2 (1355hrs to 1530hrs)
Date: 27th October 2011
Sessions: Saturday Free Practice (1055hrs to 1200hrs); Qualifying (1330hrs onwards)
Date: 28th October 2011
Session: Race Day (1400hrs onwards); Race (1500hrs)
***
If you've not already purchased your tickets for the 2012 Indian Grand Prix to enjoy F1 in India, go ahead and do so right away! Read the '2012 Indian Grand Prix Ticket Purchase Guide' and get yourself the best seats possible!
Read latest posts on my Formula1 blog on Narain Karthikeyan, Indian Grand Prix and my Formula1 Podcasts recorded with RJ Rishi Kapoor.
Also read the most read posts on my blog: