The 2013 Spanish Grand Prix was fun, but in different ways. While a faction of the sport (media, fans, teams, etc.) spoke against the over influence of Pirelli in modern day Formula1, the other faction (media, fans, teams, etc.) spoke for them. After all, we saw countless number of overtaking moves at the Circuit de Catalunya, a venue where overtaking would usually occur in single digits during the entire span of a race. Read my post-race views here: Fernando Alonso Wins At Home.
Rishi and I represented each of these factions in this week's edition of the Inside Line F1 Podcast and while Pirelli bashing is easy to do, we also offer what we believe should be the way forward in the sport. Apart from that, we had some hilarious moments in the race which we try and bring to you yet again.
Here's what's in store for our Formula1 podcast listeners: (YouTube channel: http://youtu.be/OfVZP0n44es)
Rishi performs a 'havan' (a ritual to bring about a change in luck!) for guess who?
Pirelli, Pirelli, Pirelli, too much tyre talk? What do we do? Overdose of pitstops? Hear our differing views… (Read: Indian Tyre Manufacturer To Replace Pirelli In 2014)
And now that you've heard our views, we would love to hear yours. Share them below?
Kimi Raikkonen = Rahul Dravid? (Yes, Cricket meets Formula1 again!)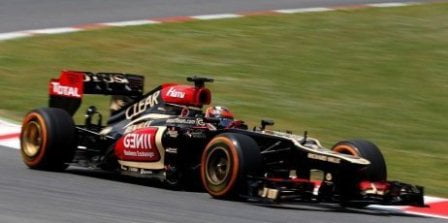 Thank you Ferrari, for Felipe Massa's podium
P7 to P14 to P5, what on earth is Webber upto? And do you agree that the 'multi21' saga has affected 'AussieGrit' psychologically? (Read: 'Multi21, Team Orders And PR Talk')
'Fast and Furious' for Lewis Hamilton in Spain; we read a funny tweet from @ameya_naik
Should Vettel be 'chin down' after a P4 in Spain? His RB9 needs tyre efficiency over aero efficiency… (Read: 'Aero Or Tyre Efficiency Will Win In Spain?')
We saw the first 'wheelie' of the 2013 Formula1 Season, did you see it too? (Dhoom-style!)
Should we have selective implementation of DRS? Are you the type who prefers the non-DRS overtaking moves? And we try and predict the number of overtaking moves in Monza!
2013 Monaco Grand Prix is up next! The Principality as the venue is famously referred to; will it be Mercedes's best bet for victory? Put a car on pole, defend all through the race and take the chequered flag! Or will it be someone else on the top step? All this and more on the next week's edition of the Inside Line F1 Podcast…
***
We've introduced 'fan comments' on the Inside Line F1 Podcast, so if you wish to get your views or opinions featured, share them with us. If you are an Apple user, you can subscribe to the Inside Line F1 Podcast on the iTunes Podcast Store or via our RSS feed (for Android / Windows users).
The Inside Line Formula1 Podcast is produced by Rishi Kapoor and Kunal Shah. Follow us on Twitter and on our Soundcloud and YouTube channels.