Uncategorized
Hamilton & Verstappen, F1's Dream Team?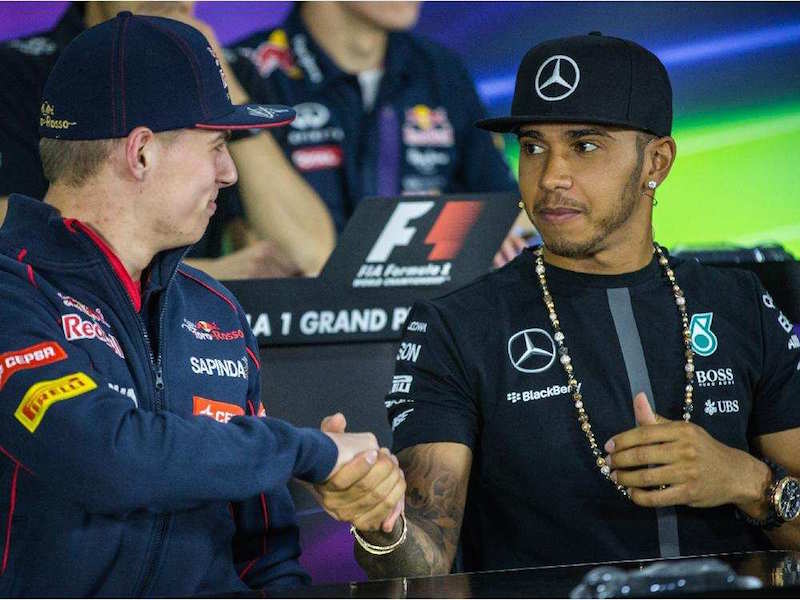 The Inside Line F1 Podcast is hosted by Mithila Mehta and Kunal Shah. This Formula One podcast offers a unique humourous view on the sport. Follow us on Facebook and on Google+. Follow on Twitter: Mithila Mehta and Kunal Shah

Lewis Hamilton and Max Verstappen, what rock stars! Both drivers were on top if their game at the 2016 British Grand Prix. Can any constructor manage to pull off the dream team pairing of Hamilton and Verstappen?
Hamilton nearly collided with the Safety Car, clearly he is most susceptible to crash with another Mercedes when it is leading! After Max Verstappen's gutsy overtake on Nico Rosberg, his popularity among British fans has risen exponentially. Speaking of popularity, Verstappen won the 'Driver of the Day' award again – seems Verstappen and his fans outperformed Hamilton and his fans! (Read: Max Verstappen, Talent Of The Century)
The radio ban continues to make news, after Nico Rosberg was penalised for breaking rules. Will breaking the radio ban become the newest strategic weapon for teams? If so, which team will be the first to do so? Rosberg also visited the stewards for the third time in eight days, what's going on there. (Read: Ban The DRS, Not The Radio)
Rosberg was endlessly booed on the podium, revenge for the British fans or just bad sportsmanship? Niki Lauda breached the bro code by trash talking Hamilton only to conveniently 'retract' his statements. Kimi Raikkonen signed a new contract with Ferrari and happy to have disappointed some people by doing so (this includes Kunal!). Honda finally admitted that no other F1 team wanted to partner with them and we wonder why (not!). Lastly, Formula 1's legendary driver Pastor Maldonado found a way to bring himself in the news again. (Read: F1 Misses The Legend Of Pastor Maldonado)
Tune in!
(Season 2016, Episode 24)
Loading...