The 2012 Singapore Grand Prix is this weekend and there's no way RJ Rishi Kapoor and I would disappoint our readers and listeners. We recorded our latest Formula1 podcast earlier this week and below is what we've discussed: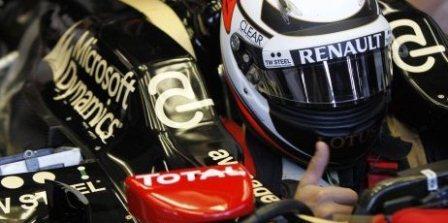 Lotus vs. Ferrari – what's happening here?
Will Sauber overtaken Mercedes by the end of the season?
Senna the silent performer in Williams? Hear why we think so! And Rishi answers why Williams like him more than Maldonado!
And, we try and figure Ferrari's PR story from Italy!
Hamilton – Mclaren – Mercedes story will be most discussed in the paddock this weekend. However, which team and driver will steal the limelight on-track? I hope to see Lotus and Raikkonen do better and overtake Hamilton for second in the Drivers' Championship. We've only seen World Champions win this race in the past (Alonso, Hamilton and Vettel), so it will be interesting to see if someone breaks the duck this time. And of course, there are plenty of drivers who can score their first win in Singapore. Who will it be this Sunday?
Hear our previous podcast 'Hamilton To Mercedes, Schumacher To Retire'.