Much like all Formula1 fans, Rishi and I are itching for the action of the 2013 Formula1 season to resume at this weekend's 2013 Chinese Grand Prix. Infact, Rishi got bored and deflected to MotoGP, hear him trying to speak to MotoGP lingo and no prizes for guessing who is 'Doctor' Rishi Kapoor's favourite rider!
During the three week break, we had regular weekly releases of our Inside Line F1 Podcast and we would like to thank one and all for their listenership and responses. And also, there was an interesting post that I penned with Dr. Shree Advani (a sports psychologist from Bengaluru) on 'Winning Matters In Formula1, Not Participation'.
Back to our Formula1 podcast, here's what is in store for you: (YouTube channel: http://youtu.be/s1xC9KCx0JI)
Mark Webber, multi21, team orders, PR talk, etc. have been over-discussed in this three week break. If you missed our Formula1 podcasts discussing and finding humour on these topics, you can hear them here: 'Multi21, Team Orders and PR Talk' and 'Kimi Raikkonen To Red Bull Racing in 2014'.
The response to these podcasts has been overwhelming and this time we even read out a fan comment. Is that you?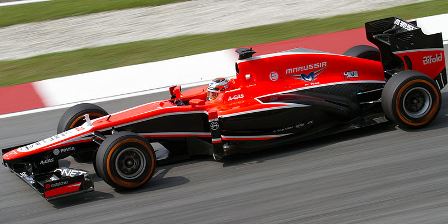 Don't the circuits in Malaysia and China feel like they are very similar? Both Tilke designs after all!
Circuit characteristics, hear our view. Too little to spice up the action this weekend?
We look back at some history and statistics, while Rishi comes up with a rhyme for Webber!
The best part of this F1 podcast, we try and discuss three differences between the Indian Premier League and Formula1!
And of course, finally, Rishi tell us 'Why The Chinese GP Is Shorter'
While we've stayed away from making predictions in this podcast, we are open to knowing yours. Leave them behind in the comments section below.
The Inside Line Formula1 Podcast is produced by Rishi Kapoor and Kunal Shah. Follow us on Twitter and on our Soundcloud and YouTube channels.