RJ Rishi Kapoor and I recorded our 2012 European Grand Prix podcast and we tried not to sound too bored already! I still haven't come across a single Formula1 fan that has praised the circuit in Valencia and has claimed to have liked the GP being held there. Could we just not replace Valencia with some of the other better and more historic circuits? Listen to our blog for more:
So why is Spain the only country to host two Grand Prixs every year?
25 corners in Valencia, how on earth do the drivers remember which one goes where!
8 out of 8 winners in Valencia, we mention Schumacher yet again! And btw, any guesses how many times he's won the European GP in the past?
We have seen two consecutive GPs where drivers raced the entire distance on only one-stop, scary!
If anything, we need Pirelli and DRS to ensure there is overtaking in Valencia.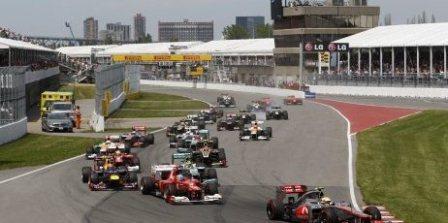 We all know that pole position is critical; does this mean that Saturday could be more exciting than the Sunday?
And from our current crop of World Champions, there's only one who has won here! Any guesses?
Mclaren and Mercedes to fight for pole? Who do you place your bets on?
And a BIG congratulations to Karun Chandhok for his Le Mans performance! Kudos!
Click to hear our 2012 Formula1 Podcast
Lewis Hamilton and Sebastian Vettel are the only two drivers who have claimed two poles this season. I do suspect them to be at it again, along with the Mercedes AMG cars. And more importantly, will we see a repeat winner this Sunday? Or will it actually be 8 from 8?