RJ Rishi Kapoor was bored during the broadcast of the 2012 Monaco Grand Prix. However, he ensures that this latest F1 podcast is as exciting as ever. We discussed lots of issues which I am listing below, but most importantly, both of us had to eat our words! Listen to the podcast for more.
Did you find the 2012 Monaco Grand Prix boring? Or was it entertaining? After all we did have six winners from six races!
Rishi strongly believes that a circuit change is needed to boost overtaking in Monaco. Agree or not, hear the podcast to know what the change is. (Hint: Perez and Kovalainen almost came together at this turn!)
Also, we're figuring a way to connect with Jean Todt and submit this request for track change!
First part of 'eat your words', Rishi does so (quite literally) for Massa's improved performance.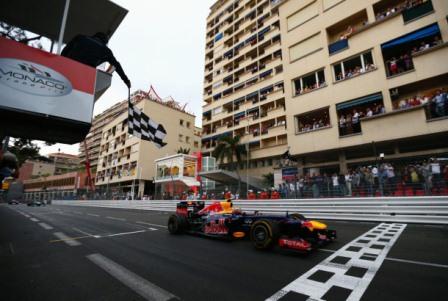 Webber joins the list of winners – what do the top teams need to do to stay on top of the Championship tables? I offer some thoughts.
A special mention of Perez's performance in Monaco and of course, the second part of 'eat your words' (this time for me!) for Maldonado.
And for all Schumacher fans, Rishi plans to do a 'havan' during our next podcast to bring the German legend a change of luck in Formula1!
We curse Lotus (yet again!) for going too conservative on their tyre strategy with Kimi.
Narain's 15th place finish, his love for street circuits is undying.
And of course, we secretly know that it rained in Monaco for Toro Rosso and Vergne! What was with their tyre strategy!!
Click to hear the 2012 Formula1 Podcast
Up next is the 2012 Canadian Grand Prix, fast circuit, the 'Wall of Champions' and of course a possibility of having seven winners out of seven races! Yes, we don't rule that out at all!
PS: A Mercedes win again? Given the long straights and expectedly lower track temperatures in Canada, they might just!