So we went recording our post-Canadian GP podcast and RJ Rishi Kapoor tried his hand yet again at imitating a few of the Formula1 drivers. However, I leave it to you to decide who he ended up imitating after all!
The 2012 Canadian Grand Prix started off as a bore (with the exception of Felipe Massa) and we wondered if Vettel would score a pole-to-flag victory. Of course, destiny (read Pirelli) had other plans and we got treated to yet another cracker of a race.
Topics discussed and debated in the podcast:
At the start of the race, did you too think that Sebastian Vettel would run away for victory?
So did Ferrari make a mistake or did Mclaren get their strategy perfect? Hear our view!
And whatever happened to our tyre-master Jenson Button!
Grosjean and Perez – hats off!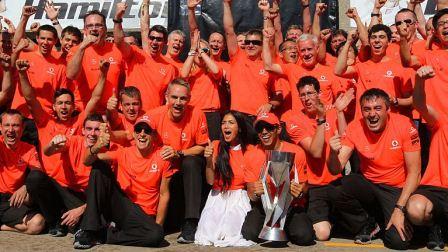 Ferrari and Red Bull changed their tyre-strategy mid-race? What do you think?
Michael Schumacher and his bad luck, Rishi's havan for the 7 times WC didn't work it seems.
Tyre degradation was key in Canada – Thank You Pirelli!
And yes of course, Maldonado's twin who has been racing for Williams post Spain and Senna, was he racing at all in Montreal? Rishi wonders if Senna will be replaced mid-season?
Karthikeyan, we wish he would have made the most of his new rear wing in qualifying!
Also, if Lotus qualified better, could they have challenged for victory?
Click to hear the 2012 Formula1 Podcast
We've seen seven out of seven already, we pin our hopes on Lotus to make it an eight out of eight at the 2012 European Grand Prix in Valencia. And of course, would be great if Mercedes could make sure Schumacher is in contention too!
PS: Mid-night race in India meant that the 2012 Canadian Grand Prix Race Report is covered in the podcast itself!