After an overdose of 'multi21' between the 2013 Malaysian GP and the 2013 Chinese GP, we have had an overdose of Pirelli talk between the 2013 Chinese GP and the 2013 Bahrain GP! Pirelli decided to ditch their soft tyre and bring the medium tyre to Bahrain instead; claiming that this wasn't a knee jerk reaction to the criticism that they've received as Formula1's official tyre supplier. You can read 'Bahrain or Bore-rain' for more on this.
The Bahrain GP Qualifying was perfectly well setup with Lotus, Ferrari and Red Bull Racing showing similar and front running pace in the FP sessions. Mercedes and Sahara Force India too were in the mix while Mclaren struggled yet again. The Pirelli hard and medium compounds offered a difference in lap time that was different for different teams (yes, read that again!). All in the mix!
The qualifying results are as below:
Q3: (Top Ten)
Luckily and unlike China, we had all 10 cars out in Q3 in Bahrain!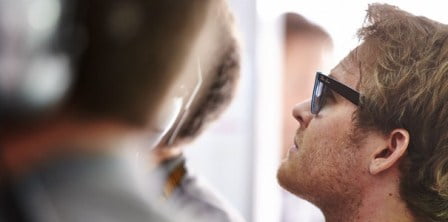 Nico Rosberg: After missing out in the 2013 Chinese GP Qualifying (Read: Hamilton Claimes Expected Pole), Rosberg finally clinched his second career pole in Bahrain. This was also Mercedes's second consecutive pole position in the 2013 Formula1 season. To be frank, I wasn't expecting Rosberg to clinch pole and I am sure not many were too. Infact, his pole position is a big loss for me in the GP Predictor game! However, much like Rosberg, I too believe that he will be going backwards in the race as the Mercedes is too hard on its tyres. But good to see Rosberg out qualify Hamilton. And in my view, he was the underdog in Bahrain, without any pressure and hence could clinch pole; unlike China!
Sebastian Vettel: I expected him to clinch pole position for two reasons; 1) the Red Bull Racing car is quick, 2) Vettel is a qualifying specialist, superior one lap pace. However, three tenths down and in second isn't a bad place to start the race from. However, it will be a tough fight for him to finish on the podium. Red Bull Racing too hasn't sorted out their issues with Pirelli yet.
Fernando Alonso: Row 2 start, alongside Massa, couldn't ask for more. With very strong race pace, Alonso is my favourite to win on Race Day. And a very rare qualifying error at the last corner in his final attempt. Hopefully his only error in Bahrain!
Lewis Hamilton: With his gearbox penalty, Hamilton will start five places lower than P4. He will be in the contention for top 5, but that is if his Mercedes can manage the Pirellis well.
Mark Webber: A penalty from China means that Webber too will start five places lower. With a half a second gap between him and Vettel, would you not mete out 'number 2 driver' treatment to the Aussie? But well, it is his 200th GP start, so let us be nice to him!
Felipe Massa: The only top 10 driver who has gambled with the hard tyre compound will start in P4 after Webber and Hamilton's penalties. Massa has agreed that it is a gamble, but will it work? I expect him to make up places in the first stint of the race tomorrow, but will he manage to hold on to them?
Paul Di Resta: Great drive to P7, has shown consistent pace this weekend and is worthy of this position. With penalties to others, he will start P5, which is a bonus for him and Sahara Force India. Would be awesome to see either of the Sahara Force India drivers on the podium! #FeelTheForce
Adrian Sutil: With less than a tenth between him and his team-mate, Sutil too will start P6 tomorrow. A great chance for Sahara Force India to score a BIG chunk of points and boost their Constructors' Championship tally.
Kimi Raikkonen: Lotus seemed strong in the FP sessions over one lap pace which is why it is surprising to see Raikkonen down in P9. While he has the race pace to challenge for the win, I wonder if he could do so from a position this low down the grid. Although I don't rule out a podium finish for the Iceman! And Pirellis have indicated a two-stopper in Bahrain, will he make a stop less? That would be a brave attempt!
Jenson Button: The driver and team celebrated their P10 position over radio, which just goes to show that they probably didn't expect to get into Q3. However, Button didn't register a laptime in Q3 which means that he has an open choice of tyres. And with the less aggressive Pirelli compounds, I doubt if he and Mclaren can rely on tyre strategy to finish higher up the order.
Q2:
Romain Grosjean: Missed Q3 by six hundredths and his attempt was six tenths off Raikkonen and this should bother Grosjean. Maybe the talks about 'Crash'jean have caused him to go more conservative on his approach and hence the lack of laptime and results. Hopefully will have a better race tomorrow!
Sergio Perez: Not surprised to see him in P12, but was only two tenths off the vastly experienced Button. Doubt he will score points in the race tomorrow.
Daniel Ricciardo: After a good result in China, disappointing to see him in P13. Though it is more an effect of the car than the driver!
Nico Hulkenberg: One of my favourite drivers, but too low to have an impact in the race. Will be lucky to score a few points!
Valtteri Bottas: Glad he bumped off Maldonado!
Jean Eric Vergne: one position higher than his usual P17!
Q1:
Pastor Maldonado: Ah! Lesser said, the better!
Esteban Gutierrez: Only two tenths off Hulkenberg, unlucky to be eliminated in Q1 though! Penalty means he will start last!
Charles Pic: Did Kovalainen's inputs and new components help Caterham beat Marussia for the first time this season? Certainly does seem so! Gap between Pic and Bianchi was nearly 9 tenths! Game on!
Jules Bianchi: Well, he beat one Caterham and his team-mate, not a bad job!
Giedo Van Der Garde: Will be glad to atleast not have a P22 next to his name! But was 1.1 sec off Pic!
Max Chilton: Qualified last, but won't start last! Thanks to Gutierrez!
Heat and Pirelli will affect the outcome of the race tomorrow. Let us wait and watch who comes out on top! And what are your predictions?