Yes, wouldn't that be exciting news to wake up to? We've a few tyre brands in India that could don the hat of Formula1's 'Official Tyre Supplier' in the 2014 Formula1 Season. And for those a little stumped, Pirelli is yet to renew its contract with the FIA for next season and onwards.
We've got an Indian Formula1 team in Sahara Force India; have had two Indian F1 drivers, Narain Karthikeyan and Karun Chandhok; Indian sponsors involved in Formula1 in the form of Airtel, TATA, UB Group, Sahara India Pariwar, etc. (Read: Sports Marketing And The Indian Grand Prix) and multiple technical involvements for the TATA Group via TCS and TATA Communications with Ferrari, Formula One Management and Mercedes GP. And of course, we also have the Indian Grand Prix and a rapidly growing 25 million fans in India. So basically, we do have a lot of Indian-ness in Formula1 since the last few seasons. (Read: TATA and Formula1; Did TATA Make The Wrong Decision With HRT?)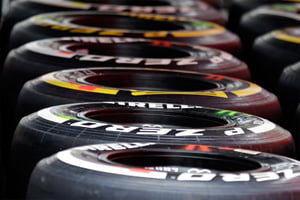 Of the two key involvements that I would love to see, first would be an Indian car manufacturer running a works team or with the new engine regulations from next season onwards, join the sport as an engine manufacturer. And I know the only company that could possibly do so is TATA Motors. (Is there anyone else at all?)
With Pirelli's contract extension delayed, I was wondering if the 'Official Tyre Supplier' could be the second one. We have some world-class tyre companies in JK Tyre, MRF, Ceat, Apollo, etc. of which two are already heavily invested in India Motorsport. Ceat runs some funny and completely unrelated 'Cricket Rankings' and Apollo was tied up with an ambitious but now defunct 'Indian Tennis Grand Slam' program. And before you jump, when I say world-class, I mean that they can build tyres that last in India and its pot-holed roads, so I am sure that they can build tyres that a Formula1 car can go racing on!
An association with Formula1 as an 'official supplier' would bring about an instant increase in global PR and awareness value. Yes, it would make sense for the Indian companies if they have distribution globally because this could add to their global tyre sales as well. But this post is about my wishful thought, so I will delve on it rather than make a business report about it (which I could also possibly go ahead and sell to the companies!).
Such an association would need an investment of about $150 million ($8 million*11 teams + R&D + manufacturing + logistics)* and I think Indian companies would be able to make such an investment on an annual basis primarily because they are an Indian company! (Don't we read reports about how cash rich Indian companies are, or if not, how they are able to attract big investments!)
And if not an Indian company and if not Pirelli, there are reports that we could have a South Korean tyre company 'Hankook' joining the sport in 2014. (Hamilton could be their ambassador for 'over-kooking' his tyres on an every race basis!)
And for those who think that an Indian company's tyres would mean that tyres would last longer in Formula1, need to think again! It isn't Pirelli, but the FIA / FOM and others who have asked for these highly durable tyres to make racing more interesting and entertaining. I wouldn't know about you, but for me, it has only become more confusing!
Back to the subject and while I enjoyed writing this post (and my wishful thought!), I think Pirelli will get its contract renewed, but I hope that day isn't far when an Indian manufacturer considers this opportunity. And when appointed, creates a tyre that offers a slight advantage to the Indian F1 team over the others. Yes, wishful thinking even more so!
* Basis very rough calculations of data collated from the F1 Blackbook
***
This week's edition of the Inside Line F1 Podcast was cancelled due to Rishi's bad health. However, he's on the speedy road to recovery and we will resume action pre the 2013 Spanish Grand Prix. Till then, you could subscribe to our Formula1 Podcast via the Apple iTunes Store or via our RSS feed (for Android / Windows users). And for those who haven't heard here is 'From Bore-rain to Wah-rain to Blah-rain in Bahrain!' Go hear!