After a week's break, Rishi and I are back with this week's edition of the Inside Line F1 Podcast. The 2013 Spanish Grand Prix is expected to change the fortunes of many Formula1 teams as the sport starts its European leg. We discuss this and more in our latest Formula1 podcast: (YouTube channel: http://youtu.be/HmuauktA4vI)
'Updates' is the word ALL teams are talking of. We discuss who brings what to Spain. And Rishi shares his secret update!
Circuit de Catalunya demands aero efficiency from the cars; in the 2013 Formula1 season we have noticed that tyre efficiency is the key. What will be more important come Race Day?
We look back at history and stats for the Spanish GP; still can't believe that Pastor Maldonado claimed victory a year back!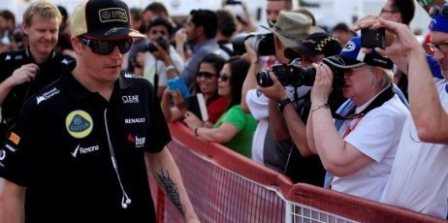 Lewis Hamilton has never won here, can he this weekend with Mercedes? Fernando Alonso's last win was 7 years back and Raikkonen's was 8! And btw, Massa has won here too! This is where we make our predictions. What are yours?
We look forward to the 2014 Formula1 Season; a possible rule change in issuing penalties and will we see an early pre-season test? (Yippee!)
And lastly, we discuss the possibility of an Indian tyre manufacturer being appointed as Formula1's 'Official Tyre Supplier' someday in the future… (Read: An Indian Tyre Manufacturer To Replace Pirelli In 2014)
Teams and drivers have driven more laps on this circuit than elsewhere. With this in mind, we expect competition to be closer than what we witnessed in the opening four GPs. Most of us are expecting a Red Bull Racing vs Ferrari vs Lotus battle with a Mclaren and Sahara Force India in the mix. Will Race Day change this equation in any way?
***
We've introduced 'fan comments' now on the Inside Line F1 Podcast and if you wish to get your views or opinions featured, share them with us. If you are an Apple user, you can subscribe to the Inside Line F1 Podcast on the iTunes Podcast Store or via our RSS feed (for Android / Windows users).
The Inside Line Formula1 Podcast is produced by Rishi Kapoor and Kunal Shah. Follow us on Twitter and on our Soundcloud and YouTube channels.