The Hispania Racing Team has just announced that their Indian driver Narain Karthikeyan will be replaced by 21 year old Australian racing talent and Scuderia Toro Rosso driver, Daniel Ricciardo from the 2011 British GP.
The news spread on Twitter several hours before the team's official press release and it was the Australian media that first reported this move. The news does come as a surprise and more so for Indian Formula1 fans. Narain Karthikeyan is India's first Formula1 driver who debut with the Jordan Grand Prix in 2005 and returned to the sport this season with the Hispania Racing Team after a 5 year break. (Read: Why Did Narain Choose HRT?)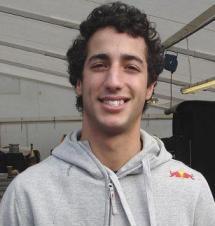 Ricciardo is a former Formula Renault and Formula Three champion and has driven in Friday practice sessions for Toro Rosso this year. His presence would mean two Australian drivers on the starting grid, the first being Red Bull Racing driver Mark Webber. Ricciardo replacing Narain Karthikeyan has raised several questions:
What next for Narain Karthikeyan? Is it the end of the road for him in Formula1?
Will Narain's dream of driving in front of the Indian crowds be fulfilled later this year when the sport visits India?
What about the TATA Group and their association with HRT via Narain? Will it still continue? (Read: Narain, Tata And Formula1)
The British GP is notorious for HRT drivers as last year the team announced its first replacement of the 2010 season. Bruno Senna was replaced by Sakon Yamamoto and later at the German Grand Prix it was Karun Chandhok who was shown the door.
Thoughts aside, I am sure Jaime Alguersuari has heaved a sigh of relief with Ricciardo's signing with HRT for 2011. Hopefully the pressure will be off Alguersuari and he will raise his game starting Silverstone.
As for Indian F1 fans, the Force India Formula One team still remains their best and most consistent bet to support in the unpredictable world of Formula1 racing.