Even the world's fastest (alright, one of the) sport can make time come to a standstill and that's what Rishi and I felt in three weeks between the 2013 German Grand Prix and this weekend's 2013 Hungarian Grand Prix. One can only imagine what will happen to us in the 'August shutdown' period coming in a few days.
After a week's break, Rishi and I met last evening to record this week's episode of the Inside Line F1 Podcast. The best news in the break was the return of the A1 Ring (or now the Red Bull Racing) circuit which has hosted the Austrian Grand Prix in the past seasons. A great circuit, with fast flowing corners, deers (yes!) and elevation changes was a major discussion in this edition of our Formula1 podcast. And of course, with the historic and memorable Hungarian GP this weekend, we discuss the usual and the different, come hear more on the podcast. (YouTube channel: http://youtu.be/Dkmqw9hAQEA)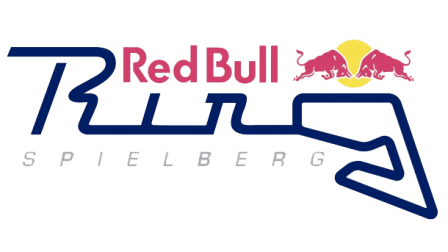 Magyar Nagydij, nearly 15 years of watching the race in Budapest and I am still unable to pronounce that. Are you? (Unless of course you are one of our Hungarian listeners!)
A1 Ring is back on the calendar for the 2014 Formula1 Season. So will we have 22 races next season? We try and do some math. And drop a circuit or two. Do our choices match?
And also, isn't there something with the 'ring's in F1? Nurburgring, Hockenheimring and now the A1 Ring. We pick a few classic circuits that should have 'ring' as the suffix?
The Hungarian GP has been a historic and a memorable one. We discuss the memories that we have of the circuit.
And this venue has recorded 'first' victories for many drivers. Here's our pick of a driver(s) who should register his 'first' win this weekend.
Like Mercedes, we too were banned from attending the Young Drivers' Test last week in Silverstone (Here's why: Our Secret Tyre Test With Pirelli). However, expect a change in tyre strategy this weekend onwards and we explain why!
Vettel's won three back to back Drivers' Championships, but is yet to win in Hungary. Yes, there are circuits such as the Hungaroring where Vettel is yet to stamp his authority. Will it be this weekend?
Alonso and Ferrari haven't won here in 10 and 9 years respectively. Will they be on the top step? What are your predictions?
Given the linguistic barriers, one of our listeners Simon Peter from Budapest was kind enough to share a guide for all attending the Hungarian GP this weekend. You can access it here 'Getting to Hungaroring'.


From Hungaroring To A1 Ring by Inside Line F1 Podcast on Mixcloud
The Inside Line F1 Podcast is now available on various platforms and I would urge you to choose your platform to listen to the humour that we add to the otherwise serious and complex sport of Formula1.
If you are an Apple user, you can subscribe to the Inside Line F1 Podcast on the iTunes Podcast Store or via our RSS feed (for Android / Windows / Blackberry users).
The Inside Line Formula1 Podcast is produced by Rishi Kapoor and Kunal Shah. Follow us on Twitter and on our Soundcloud, MixCloud and YouTube channels.