Rishi and I both thought that the 2013 German Grand Prix was a boring one! Changes in the Pirelli tyres and usage regulations made racing safe, but barring the start and the last 10-12 laps, we got bored somewhat! The only icing on the cake was that Vettel had to work hard for victory on his home turf and then work even harder to ignore the 'will Raikkonen race for Red Bull Racing in 2014' question in the post-race podium interviews.
Like every week on the Inside Line F1 Podcast, this week too we try and infuse a bit of humour into the sport of Formula1. However, this time we spend more time (on a serious note) trying to make our way around the musical chairs being played in the driver's market for the 2014 Formula1 season. While it may be a little too early in the season, there are some clues that one could surely pick up on.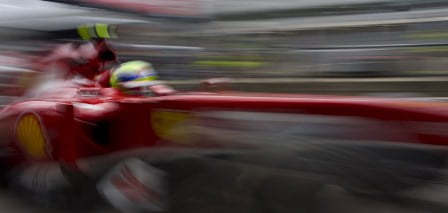 Here's what to expect in the latest episode of our Formula1 Podcast: (YouTube channel: http://youtu.be/R3Lk4Hug84o)
Formula1 Drivers To Play Musical Chairs by Inside Line F1 Podcast on Mixcloud
After having nearly four races in the last month, we will have only two races in the next eight weeks, so after high doses of F1 action, brace for and deal with the withdrawal symptoms! But of course, Rishi and I will keep you entertained and keep the humour flowing on the Inside Line F1 Podcast.
If you are an Apple user, you can subscribe to the Inside Line F1 Podcast on the iTunes Podcast Store or via our RSS feed (for Android / Windows / Blackberry users).
The Inside Line Formula1 Podcast is produced by Rishi Kapoor and Kunal Shah. Follow us on Twitter and on our Soundcloud, MixCloud and YouTube channels.