Before we begin, we owe you an apology for missing the last two episodes of the Inside Line F1 Podcast. We had a few tweets, emails and text messages (they're not outdated, yet!) from listeners wondering where we had disappeared. But worry not, we're back in action with lots of humour and updates from the world of Formula1.
Rishi and I saw Rush last week and I think it is pretty evident in this week's episode. I have been raving about it via my blog and social media handles and here are my views on the movie and how Formula1 could pick up a cue or two from the movie: What Formula1 Can Learn From Rush.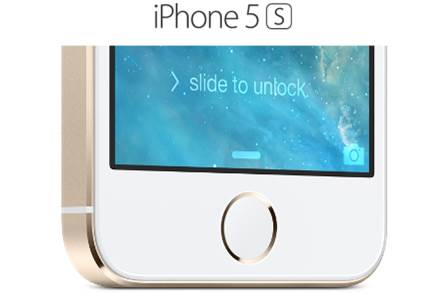 In the last few weeks, Sebastian Vettel's talent and driving and domination (Helmets Off To Vettel) has made more headlines than the iPhone5S launch and we believe that Apple decide to add the 'S' to try and convince the world that their latest offering is indeed like Sebastian; fast, reliable and a winner! And err, yes, Ferrari too stole Vettel's thunder.
And here's what's in store for you in this week's episode of our Formula1 Podcast: (YouTube channel: http://youtu.be/tfN_fZY6Yg8)
Niki Lauda and James Hunt (well almost!) join us in our due apology. And which season would you like to choose for the storyline of 'Rush 2'?  (Read: Alonso-Raikkonen In Ferrari Is a Perfect Backdrop For An F1 Movie)
FITOW could hamper the 2013 Korean Grand Prix, in which case, will Vettel accept Kim Jong-un's invitation to visit North Korea?
In Formula1, a driver's greatness is measured by the suspicion he creates. Here's a new one for Vettel. And we actually find out the 'one' thing that indeed is illegal about him.
Yes, there's a GP this week, so we're forced to talk about the 2013 Korean Grand Prix; but is this their last too?
Predictions for the weekend; yes, we are talking about P2 and lower!
Hamilton and Alonso have been 'instructed' by a certain someone to publicly claim that they are still in the World Championship fight.
I try and explain why the Constructors' Championship is actually where the business of Formula1 lies. And why Caterham vs. Marussia, which is otherwise very boring, is extremely crucial too.
Will this be the last Indian Grand Prix too? Not if fans have their way! (Read: Ecclestone Checkmates the Indian Grand Prix)
And lastly, a 22 race calendar for the 2014 Formula1 Season. Could fans ask for anything more?
With the Concorde Agreement (although they're not calling it by that name now!) now extended till 2020, there's a possibility that we could see ownership changes in a few Formula1 teams. This is good in a way, because given how teams operate, this is possibly the only way they will make money for themselves.
And the one driver who my money will be on for this weekend is Sebastian Vettel. But, I wouldn't be surprised if Hamilton and Alonso aren't too far behind. What's your take?
The Inside Line F1 Podcast is now available on various platforms and I would urge you to choose your platform to listen to the humour that we add to the otherwise serious and complex sport of Formula1.
If you are an Apple user, you can subscribe to the Inside Line F1 Podcast on the iTunes Podcast Store or via our RSS feed (for Android/Windows /Blackberry users).
The Inside Line Formula1 Podcast is produced and hosted by Rishi Kapoor and Kunal Shah. Follow us on Twitter and on our Soundcloud, MixCloud and YouTube channels.