The first Formula1 break of the 2014 Formula1 Season is upon us and while it gives fans time to ponder whether the new 'formula' has been a success or not, Rishi and I decided to take this time to launch a new feature segment on the Inside Line F1 Podcast called 'Know Thy Racer'.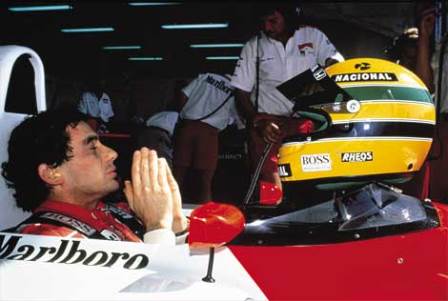 Formula1 is the pinnacle of motorsport and it is also the most marketed motorsport series globally, but it isn't the only series in which a talented racing car driver can make a career in. There are multiple series (feeder or not) in single seater, karting and even sportscar racing categories that possibly have far more interesting and unadulterated (non DRS!), less complex (technically!) and louder (noise wise!) racing than Formula1.
In this new feature, we will speak to and showcase upcoming racing talent from India and around the world. Drivers who are young, have the zest and are fighting all odds on and off track (yeah, the sponsorship issues!) to carve their niche and earn themselves a name and more importantly a few championship points and victories.
India's most famous and experienced tin-top racers Aditya Patel is our first guest on our Formula1 podcast. I have known Aditya since my days (yes, days and not years given how little I raced in comparison!) of racing and he's succeeded in karts, single-seaters and now in sportscar racing. One of the best memories I have is when I bumped into him in the pit lane back in 2005 (I think!) during one of our Formula LGB races in Chennai, saw his lanky arms and wondered to my dad how he'd manage to turn the steering beyond the third lap! And when the chequered flag was waved, my bulkier arms and I were beaten fair and square!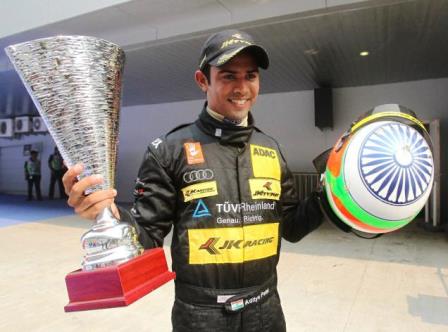 I had earlier spoken to Aditya Patel when his name was announced as one of the probable racers for the now defunct i1 Super Series. You can read that post here: 'I Want Frentzen As My Team-Mate'. And of course, we had Nico Rosberg debut on our show last year.
Apart from that, we have our usual Formula1 news, views and humour in the latest episode:
20 years to Ayton Senna's death, join us as we pay our respects to the legendary Brazilian
We decode Lauda's marketing talk; he doesn't want to win all races this season?
Should Haas F1 employ Stefano Domenicali?
Brace for more regulatory changes in Formula1 yet again. But for once, these could be changes that fans wouldn't mind. (Read: Fed Up Of Rule Changes In Formula1)
Formula1 finally making some marketing decisions over engineering? (Read: F1 Needs Better Marketing As It Enters Newer Territories)
Know Thy Racer: Aditya Patel
And if you believe that you need to be featured and your racing talent needs to be spoken about to our audiences, feel free to drop us a mail (or a comment in the section below!). Till then, keep listening, keep racing!
The Inside Line F1 Podcast is now available on various platforms and I would urge you to choose your platform to listen to the humour that we add to the otherwise serious and complex sport of Formula1. And while our podcast frequency is weekly, come 'like' the Inside Line F1 Podcast page on Facebook for far frequent updates on the humour in the world of Formula1.
If you are an Apple user, you can subscribe to the Inside Line F1 Podcast on the iTunes Podcast Store or via our RSS feed (for Android/Windows/Blackberry users).
The Inside Line Formula1 Podcast is produced and hosted by Rishi Kapoor and Kunal Shah. Follow us on Twitter and on our Soundcloud, Spreaker, MixCloud and YouTube channels.