The mid-season break opened up with a big news story: 'Senna to replace Heidfeld In Spa and Monza' was what most headlines read. While most media ended up following the 'Senna' trail and his eventual race drive with Lotus Renault, Heidfeld was glum (obviously) and is now seeking legal options against his replacement.
Lotus Renault's performance has dipped since the last few races and during one of my discussions in the Formula1 Paddock, someone very confidently said 'they must have stopped spending money!' I didn't pay heed to that comment. But now, in the wake of their driver replacements, the comment does make sense. Now whether they have stopped spending money or have run out of money is good food for thought!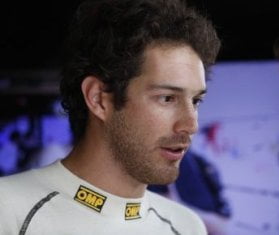 However, Senna is in the car starting this weekend and will be driving in Monza too. He has had limited experience in the Lotus Renault car and if my memory serves me right, Senna has participated in one pre-season test (in Jerez), two straight line runs and the Friday FP1 session in Hungary. I do expect him to take ample track time before matching Petrov's pace. (Read post: Renault's Dilemma: Bruno Senna Or Nick Heidfeld?)
Getting Senna to drive mid-season does seem like a good move for Lotus Renault, after hiring the Brazilian at the start of the season as the team's third driver. Heidfeld was hired as the team's 'lead driver' after Robert Kubica's fatal crash and injury before the start of the season. (Read post: What Nick Heidfeld Should Seek From Lotus-Renault GP) There were rumours that Renault's Team Prinicipal Eric Boullier had gone shopping for sponsors with Senna in the mid-season break. These rumours can only be confirmed once or not a Brazilian sponsor joins the Lotus Renault camp. The Senna-Lotus name will attract attention that the 2011 Brazilian GP, which will be held later this season. (Read post: Formula1 Politics, Power Struggle and a Formula1 Fan)
The other interesting rumour doing its round has been of Lotus Renault's reserve and current GP2 Series championship leader Romain Grosjean making a possible return to Formula1 by replacing the other Lotus Renault GP driver, Vitaly Petrov in the near future.
My perspective is that Lotus Renault is attracting drivers who are willing to pay for their seat in a manufacturer team, rather than pay an existing (in this case Nick Heidfeld) experienced driver for his services. Clearly, the team needs funds to push themselves to the sharper end of the grid.
Whatever be the case, Lotus Renault's driver changes (frequent or not) mean that the team is bound to lose pace and stability in the latter half of this season. Will this make it vulnerable to a late season attack from Sauber and Force India? I am hopeful!