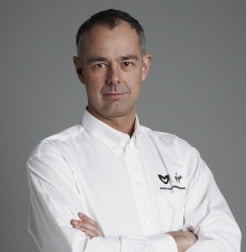 Virgin Racing, Sir Richard Branson's investment in Formula1 made a few important technical changes in their set up today. The much-expected-to-deliver Technical Director Nick Wirth was relieved of his duties and subsequently Virgin Racing's tie-up with Wirth's company, Wirth Racing Technologies, was severed.
The news doesn't come across as a surprise to many in the F1 Paddock and speculations are already being made on the team's plans to build their cars for this year and next. WRT was involved in car-design and build for Branson's racing team. While the cars were built, they were either not fast enough or not reliable enough to finish races. This year, HRT has made significant progress and should things go as they did in the last few races, HRT might just overtake Virgin Racing, making them the slowest team on the grid!
Wirth designed Virgin Racing cars have been unique. For the F1 newbies, Wirth has been famous for designing race cars using only CFD (Computational Fluid Dynamics) and he has been extremely successful with his designs. His designs are dependent and done entirely in the digital domain, with no use of traditional wind tunnels during the design or building phase.
Wirth's CFD-only approach has been successful in the American Le Mans series, but has failed to deliver on the Formula1 front, probably proving that aerodynamics involved in Formula1 are of a much higher degree. While most of the other teams use CFD in their design process too, Virgin's 100% CFD-only approach back-fired. The importance of a wind tunnel in modern day Formula1 just can't be questioned.
While the sacking of Wirth has made news, what has disappointed me is Branson's aborted attempt to change the way Formula1 cars are designed. If you read his autobiography, Losing My Virginity, you will agree that it was his quest to be different than most is what made him succeed. The CFD-only approach was unique and more importantly, cost effective. This approach meant that Branson could run Virgin Racing within GBP 40 million by eliminating the costly use of wind tunnels. Has this approach succeeded, we could have expected to see the costs of running an F1 team go down.
Marussia Virgin Racing CEO, Andy Webb, has clearly laid out their objective for the years to come. The team wishes to score a podium at the proposed 2014 Russian Grand Prix. Keeping that objective in mind, Wirth's removal has come at the right time for the team. While the 2011 car can be written off, the team has ample time to get its 2012 right, CFD or not!
However, having said that, I would like to salute Branson's bold step in what can otherwise be a copy-cat Formula1!