Max Verstappen – From A Nobody To The Next Big Thing?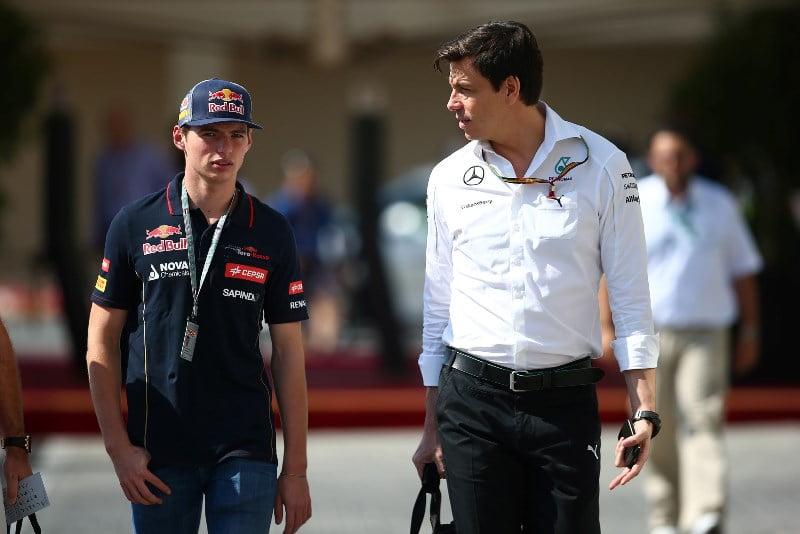 Apart from a low speed crash in a demonstration run in Rotterdam, Max Verstappen hasn't put a foot wrong since his announcement as a Toro Rosso driver in 2014 and debut as the sport's youngest driver. He's raced, entertained and handled the media without much or no pressure – the psychological benefit of being the only 17 year old in the sport, I guess. (Read: What's In A Name?)
A steady mix of talent and personality have the young Dutch racer positioned well to be discussed as possible driver replacements for senior teams such as Red Bull Racing (should Ricciardo leave) or even Ferrari (in place of Raikkonen) overlooking seasoned and much in the waiting drivers such as Bottas and Hulkenberg. For the teenager, the last year has been dramatic to say the least. (Read: Ferrari Should Replace Kimi Raikkonen In 2016)
But this drama wouldn't have been so had he selected the Mercedes offer over the one made by the Red Bull Young Driver Program. As admitted by Mercedes, he would've been racing in GP2 this season while waiting in the wings till Hamilton or Rosberg chose to leave and create vacancy. At this point, one has to don their hats off to Red Bull Racing for giving the youngster a chance of a lifetime and an irresistible offer to race in Formula One when almost everyone was convinced that it was a step too premature in Verstappen's motorsport career! (Read: Thank You Red Bull Racing)
While this falls in line with Red Bull's 'Gives You Wings' philosophy, it goes to show that apart from talent, one needs to be making the correct team choices as one eyes the ultimate prize in the sport. This further emphasizes the importance of young driver programs – a topic I wrote on in this post 'What About The Red Bull Young Driver Program?'
However, will the much deliberation by Red Bull Racing to quit Formula One and the impending Red Bull Racing – Renault divorce hamper Verstappen's progress in the pinnacle of single-seater racing? I hope not! I would expect him to be poached by a top team despite Red Bull's claims of a watertight contract being in place. (Hear David Coulthard On The Inside Line F1 Podcast)
Given the history, it would be ironic if Mercedes made the first move to hire the Dutch boy – would this be to replace Nico Rosberg? The German marque is consciously working to appeal to the younger car buying audience (hence Hamilton replaced Schumacher) and a 17 year old racing star would be a good addition to their line-up from a corporate point of view. (Plug: Does Formula One Need Michael Schumacher?)
For those still wondering about contracts, Red Bull couldn't manage keep a quadruple World Champion in their stables when the Scuderia came prancing, so I would be surprised if Verstappen is retained beyond his wishes. And for my regular readers, this would then prompt a headline that would go from Max Worst-happened to Max Best-happened! Exciting times ahead!
And here's a quick welcome to all readers to tune in to the latest episode of the Inside Line F1 Podcast 'Is MotoGP Really Better Than F1?'.

The Inside Line F1 Podcast is hosted by Mithila Mehta and Kunal Shah. This Formula1 podcast offers a unique humourous view on the sport. Follow us on Facebook and on Google+.
Follow us on Twitter: Mithila Mehta and Kunal Shah
Subscribe on:
iTunes Store, RSS for Google, Android, Blackberry or Windows phones (You will need a Podcast player!), TuneIn Radio, MixCloud, Spreaker and DailyMotion.