The buildup to the Indian Grand Prix is picking up traction and so are sponsors / advertisers who are rushing to have a share of the Formula1 pie when it comes to India later this month.
After Airtel (who have the naming rights – Airtel Indian Grand Prix), Mercedes, Mahindra and Hero Motors (Read: Hero Motors To Sponsor Narain Karthikeyan For The Indian Grand Prix) we now have India's best known and consumed FMCG brand Amul bite the Formula1 bait.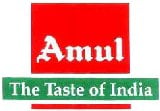 Amul and Sauber Motorsport announced their association last week. This deal will be yet another one-race deal for the Indian Grand Prix which will see Amul get branding on the car's rear wing and driver's helmets. By my knowledge and calculations, the deal would have cost the Indian dairy brand a little over 100,000 Euros (~ Rs. 68 lakhs). An inexpensive way to associate with the sport! The association works well for Sauber as it injects some much needed cash in the team to develop their 2011 car further. This deal and branding won't replace any existing sponsor, as Sauber's current rear wing has the team's name on it (means they've not yet sold that sponsorship space).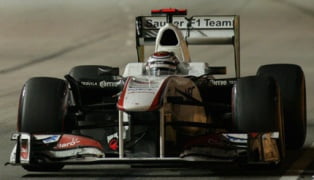 The attributes that attracted Amul towards Formula1 were technology (they are tech-heavy for their daily production needs), innovation, team work and health. This association is a first for a food brand to be associated with on-car branding in the sport. My preliminary research also suggests that Amul are planning on launching co-branded products as a build up to the race. If this is true, then after the Force India – Doublemint chewing gum packs, this would be one of the few F1 co-branded products in the country.
This association does come to me as a surprise as I was expecting only the Indian elements in the sport (Narain, Karun and Force India) to sign up Indian brands for the Indian Grand Prix. However, there is a small Indian connect in the Sauber F1 team and that is of their Chief Executive, Monisha Kaltenborn, who is of Indian origin and was brought up in Dehradun. The bigger question to me is 'why Amul chose Sauber and not any of the Indian elements in the sport'.