India's first ever and most experienced Formula1 driver Narain Karthikeyan announced late last night that he would be competing in the Auto GP or the Auto GP World Series this weekend with Zele Racing. The first round of the championship will be held in Monza, Italy. My last post on Narain's 2013 plans 'Narain Karthikeyan To Drive For WilliamsF1 In 2013' received good response and of course I classified it as 'wishful thinking'!
Narain's reason to choose the Auto GP (which was formerly known as Euro Formula 3000 or Euroseries 3000) was due to the fact that they have a new car for their 2013 season with a powerful Zytek engine (550bhp, 3.4 litre, V8). AutoGP has positioned itself as the best alternative (or stepping stone) to Formula1 and boasts of international racing presence across three continents (Europe, Africa and America). The series is expected to race at Formula1 venues like Monza, Hungaroring, Silverstone and Nurburgring this season.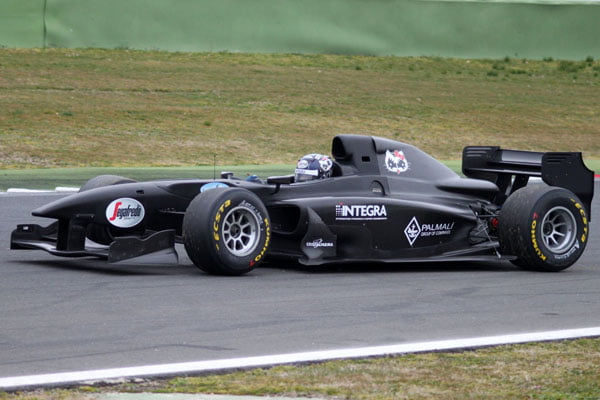 This announcement came as a slight surprise to me as I expected Narain to move to America and switch to Indy Cars. However, the announcement didn't indicate whether Narain's commitment to AutoGP is only for the opening round or for the entire season. A quick look at the driver entries for 2013 also indicates that Narain is by far the most experienced driver on the grid (and probably the oldest too!).
Narain's team-mate will be the 22 year old reigning Formula2 champion Akshay Luciano Bacheta who is born to Indian parents with Italian ancestry. It will be interesting to see how the two compete against each other and the other grid of 13 drivers. And given Narain's experience, I would certainly expect him to beat not just Bacheta but all the other drivers on the grid as well. Been quite a while since we saw him on the top step of a podium in any racing series! And of course, Romain Grosjean (yes, Lotus' Crash Kid) was crowed series champion in 2010.
And given that Narain's participation is basis an invitation from Zele Racing, I would be surprised if he's paying for his drive. This also brings me to the question of whether TATA will support Narain's switch to AutoGP. Given that they've backed him for more than a decade, I would be surprised if they didn't.
For fans keen to follow Narain's progress in Monza AutoGP, the official website offers 'live timing' and 'live streaming' options. The rules and points scoring system aren't too different from Formula1 with a maximum of 48 points haul possible for a driver on a racing weekend. Will Narain be able to score the maximum?
Hear the 2013 Malaysian Grand Prix Preview Podcast 'New Pecking Order Expected In Malaysia'.
Below links are content related to Narain Karthikeyan, TATA, Indian Motorsport and Formula1:
And come follow me on Twitter – Kunal Shah