(This post is a long read; targeted towards those who wish to know more about Formula E and the Mahindra Racing connect)
Mahindra Racing, Indian automotive major Mahindra & Mahindra's (M&M) racing arm, announced that they would foray into the much awaited and hyped Formula E Championship as the promoters of the Indian team. This announcement means that M&M end up being India's only automobile manufacturing company to invest in a racing team! Kudos! And of course, the Formula E team is an addition to their existing investments in two wheeler racing (Moto3).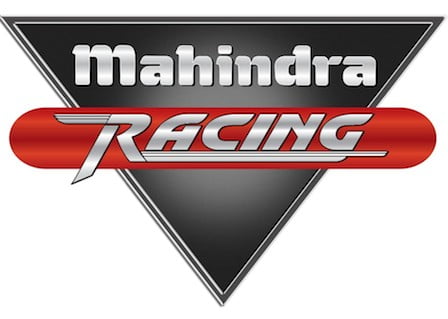 Formula1's quadruple World Champion Sebastian Vettel said that Formula E is 'not the future' but my excitement levels have been rising for this new age racing series and have only shot up post this announcement. And for the benefit of my readers, here are my two (or twenty two!) bits. (Credits to Karan Popli for sharing his research paper 'Strategic Marketing Analysis of Formula E').
Formula E – The Series, The Environment, The Teams
The Formula E championship is an attempt to promote a breed of electric racing cars with an overlying objective to promote environmental friendly vehicles and transportation amongst the youth. The series, which will debut in September 2014, will offer a single make electric racing car to its teams for the first year with an aim to then transform into a manufacturer based series. And like Formula1 is called as 'F1', will Formula E be abbreviated to 'F-E'? I hope not!
Dallara would build the chassis while Renault (Spark-Renault SRT-01E; nothing to do with Sachin Ramesh Tendulkar!) would provide it with an engine. Formula1 teams like Mclaren and Williams will be providing with battery packs and gearboxes for these series. Although there's support from Formula1, the pinnacle of motorsport, all technical tie-ups (in my view) would be at cost to the championship organisers / teams, which basically means ancillary revenue for the Formula1 teams.
Technicals aside, Formula E seems well researched and a dream championship (on paper) to associate with from a marketing perspective. They claim to not compete with Formula1 and / or be seen as a feeder series. They will run from September to June (one race per month) and avoid scheduling conflicts with Formula1 and / or other local sporting activities in the host countries. Barring Africa, the series plans to host multiple races in the other continents (proposed calendar is below) and the plan is to take the sport to the masses by holding the races in the centre of the city (yes, road races) rather than at the racing circuits usually located far away.
Proposed Calendar:
China (20th September)
Malaysia (18th October)
China (8th November)
Uruguay (13th December)
Argentina (10th January)
USA (14th February)
USA (18th April)
Monaco (9th May)
Germany (30th May)
United Kingdom (27th June)
The logistics and operations plan researched by Karan indicate that the organisers plan to keep costs low by re-using their equipment at each event (hence the one race per month plan) and by hosting the entire racing weekend on one day (Saturday) with multiple practice sessions, qualifying and the race. A move that eases their entry into cities for racing as road closures are needed for lesser days and seems smarter in terms of cost saving.
Mahindra Racing will compete against the below teams that have already been confirmed:
United Kingdom – Drayson Racing
China – China Racing
United States of America – Dragon Racing
United States of America – Andretti Racing
France – E.dams
Japan – Super Aguri
Germany – Audi Sport ABT
The Formula E Racing Car
Formula E do seem to be extremely serious about their 'claim of not competing' with Formula1; while Formula1 is worried about the 2014 1.6 litre V6 turbo engines losing their 'ferocious' sounds, Formula E is looking to work with sound engineers to reduce engine sounds and prove to their audiences that vibrations in electric engines are few and racing can be far more environmental friendly than it currently is. The key objective is to increase the track to road technology transfer.

Michelin, the official tyre supplier, will be supplying a standard spec of 18 inch racing tyres which will be for all weather conditions. The insight being that fans don't get to change their tyre compounds depending on weather conditions and hence Formula E drivers too wouldn't. And again, there's some bit of market research that has probably gone into this decision and does seem logical to an extent.
The zero emission racing car will operate in three power modes with a maximum output of 270bhp (of which only 180bhp will be available in the race) and be equipped with a Renewable Energy Storage System (RESS) which will offer a 'push to pass' option to the drivers during race. The estimated acceleration figures indicate a 0-100kmph in 3 seconds, which is just about impressive for a racing car, but a top speed of only 225kmph. However, I am guessing that with passing seasons, these numbers will only look more impressive.
The parts that I am yet to fathom include the need for drivers to make a mandatory pit-stop in the one hour long race, to change cars and go back out racing! I am sure that this is due to the limitations of the battery packs, but I am not sure how appealing this would be to spectators who would probably enjoy tyre changes more than car changes!
The second being 'social media voting' during the races to offer the 'most voted' (or some similar logic) driver an extra 'push to pass' option!! Gimmick?
And here's a video that showcases the engine sound of the Formula E racing car:
The Business Aspect
The organisers would stand to make revenue from the usual streams that include TV broadcast deals (and they've signed up an interesting list of broadcasters already), central sponsorships, licensing and merchandising, ticketing, hospitality, online and mobile streaming rights.
The primary sources of revenue in my view would be race hosting fees from various venues and franchise fees from each of the teams who have been carefully selected from various countries (inducing exclusivity) and after the assessment of their ability to promote motorsport and electric technology within their regions. Again, spot on from a marketing point of view.
The other aspect of team selection (below are the teams) is that while they are country specific, the series isn't yet pitching it as a Country vs. Country battle, a route that the now defunct A1 Grand Prix ('The World Cup Of Motorsport') had chosen.
The Mahindra Connect
Apart from the Mahindra Racing context, Mahindra & Mahindra have a controlling stake in the Mahindra Reva Electric Vehicles Pvt. Ltd. which designs and manufactures compact electric vehicles and sells across 26 countries (source: Wiki). The Formula E platform, if successful, could help promote their electric cars amongst the Indian and international audiences.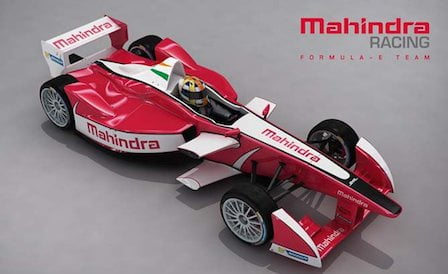 From the current calendar, M&M's electric cars are available only in Germany (source: FIA Formula E & Wiki) but the company could look at this series as a platform to further their international sales operations.
Rumours indicate (Hormazd's tweet below) that the annual budget for operating a Formula E team would be in the region of Rs. 30 crores (GBP 3 million) which is extremely affordable for a series that is pitched as an 'annual global championship'. Although I await clarity on what rights and assets are available for the team promoters within that cost.
M&M's entry in Formula E great news for Indian motorsport. Rumoured budget Rs 30+ crore per year! @karunchandhok lead driver.
— Hormazd Sorabjee (@hormazdsorabjee) November 28, 2013
More so, I wonder if Mahindra Racing would be committed to investing in factory and technical resources to 'build' electric racing cars like Formula1 teams do. The current impression of Mahindra Racing's investment is 'branding' related, while Formua E operate the technical side of the sport, or Mahindra Racing outsource it like they do so for their Moto3 challenge.
The Drivers
Formula1 can be extremely ruthless when it comes to driver selections as shown by Sergio Perez's replacement by Mclaren and the constant ignoring of the super talented Nico Hulkenberg. While Indy Car, DTM and other series are lucrative options, series such as Formula E will also offer alternate employment opportunities to F1 discards. And there are quite a few! Kobayashi, Alguersuari, Liuzzi, Buemi, etc.
In Formula E, the organisers will be releasing a list of 20 shortlisted drivers for the teams to select from. To attract local audiences and sponsors, atleast one of the two race drivers will be local names with prior experience in reputed racing series to maintain competitiveness. Again, a good marketing mix! And yes of course, there will be two reserve drivers for each team too. (Inside Line F1 Podcast humour: Chance for pay drivers here too?)
As for Mahindra Racing, rumours indicate that Karun Chandhok has already been signed up as one of the drivers and this decision awaits public announcement. Will Narain Karthikeyan partner Chandhok as the second driver? It would be good for the Indian audiences to see the two Indian drivers go head-to-head in a global championship! A treat which we've never had! (Although they did race as team-mates in the World Series by Renault almost a decade back!)
Armaan Ebrahim and Aditya Patel are the two other names that could be in contention should Karthikeyan not be interested while Parth Gorphade, Sailesh Bolissetti and others could be considered for the test driver roles. However, there's also a chance that Mahindra Racing opt for an international driver with a reputation to partner Chandhok like they have done so for their Moto3 team; the difference here being that the options of drivers available is higher than the riders!
The Challenge For Formula E
Formula1 is the 'only' global single seater championship that has lasted more than 6 decades. All other championships of similar nature have folded without much success; the most recent debacle being the A1 Grand Prix.
Formula E is expected to face similar challenges to what the A1 Grand Prix faced; interest from audiences and sponsors (locally and globally) and most importantly creating a brand for itself where fans are 'willing to spend' on their series via tickets, broadcast feeds and merchandise. It will be interesting to see how the organisers tackle these.
Conclusion
The first three to five years would be extremely important for the championship to see-off on all fronts. While the FIA contract is for 25 years and is expected to be promoted aggressively by the governing body, sponsor interest will be key to keep the cash registers ringing. Going by their planning on-paper, it would be safe to say that the series seems like a good bet for the long run. However, we've all witnessed in the past how expensive any and every form of Motorsport can get.
As for Mahindra Racing's involvement, I will keenly follow the developments with hope that they are a force to reckon with. After all, Indians fans would love to support yet another home team in an international racing series. And would then Mahindra's name the team as 'Force E-ndia' to cash in on the Indian F1 team's popularity?
The last attempt at launching an annual racing series was the i1 Super Series. Read all about it on my blog: i1 Super Series.