The Sauber Formula 1 Team must be in a state of shock! After hoping to be the first-ever team to reveal the much-anticipated new-look 2017 cars, Williams jumped the line and revealed the images via Autosport/Motorsport (images below).
The loss for Sauber, in terms of PR, must be unbearable. After all, by being the first team to unveil the supposedly dashing and exciting looking new cars, they would've probably attracted more attention in one day than they would've managed in the past few seasons altogether. Let's hope they didn't sell a one-day (launch day) sponsorship given that there would be an unusual amount of interest in a Sauber!
Bernie Ecclestone Should Turn TV Commentator
Learning For Formula 1
Williams revealed their car minus their drivers. Sauber, had they been the first team, would've showcased the new cars with two relatively unknown drivers (Ericsson and Wehrlein). Given the excessive interest around the new cars, couldn't Formula 1 (read: Liberty Media) ensure that the first look of the new cars was unveiled by some of their superstar drivers? Sport > Teams!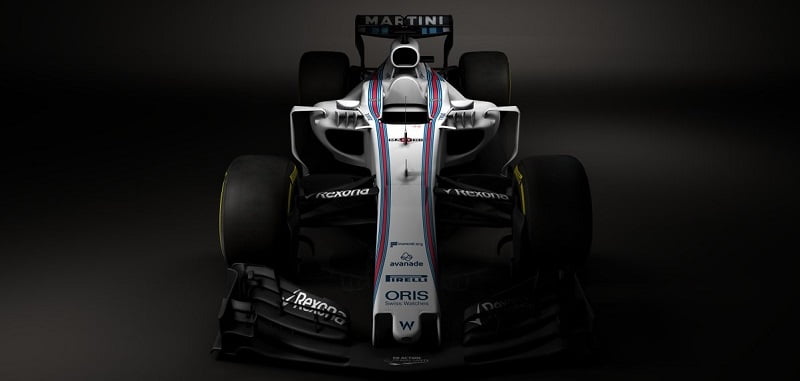 Rosberg-Hamilton, Rocky Balboa-Apollo Creed Of Formula 1?
After three years of an intense rivalry that tore apart the Hamilton-Rosberg friendship, the reigning World Champion has indicated that he would like to go back to being friends with his former arch rival. Now that he's finally beaten Hamilton, is it that bit easier for Rosberg to extend a handshake? But with Hamilton being beaten and not being given a chance to beat Rosberg back, would Hamilton be interested? I read a funny tweet that suggested that Rosberg could end up managing Hamilton's career. If that be so, they'd surely become the Rocky Balboa-Apollo Creed of Formula 1.
A British website (LRT Motorsport) has claimed that British fans fear that Lewis Hamilton could quit the sport at the end of this year, when his contract with Mercedes expires. Will Formula 1's loss be Hollywood's gain? And will Hamilton end up being a pay-musician or a pay-actor?
Rosberg Ignores The Bolt
After a shock-win in Formula 1, it would've been even more shocking had Nico Rosberg beaten Usain Bolt (and the others) to the Laureus Sportsman of the Year award! While he happily settled for the Breakthrough of the Year award, he was the only person to ignore the famous Bolt pose in the winners' groupie!
Hamilton Fans Trolled Montoya Yet?
The controversially outspoken Juan Pablo Montoya was his typical self when he claimed that European drivers were mentally weaker. I guess every current Formula 1 driver would be classified as weak, barring Sergio Perez! Maybe Rio Haryanto (not current though!). Luckily for him, he left out Michael Schumacher from this generalization. And he also said that beating Ralf (the younger Schumacher) was nearly impossible. Even with the power of Google, it would be impossible to find someone else who would've spoken about the younger Schumacher in similar light.
Montoya also dared to go where few dare to, but maybe that's why he's Montoya. He claimed that Sebastian Vettel and Fernando Alonso are the best drivers on the current grid. His list of favourites didn't include the hugely popular, naturally talent and superfast, Lewis Hamilton. Montoya's credited Mercedes much for Hamilton's recent run of success. Either way, by past experience, I know that downplaying Hamilton in anyway invokes much wrath from his legion of fans on social media. Let's hope they spared Juan!
Bring Juan Pablo Montoya Back To Formula 1!
Toro Rosso's Livery Change
There's news that after following the dull-blue and Red Bull Racing type livery for the last decade, Toro Rosso will be using a new livery for the 2017 Formula 1 Season. Will they go down the yellowish-orange or orangish-yellow road too? If they do so, they'll probably be the quickest of this yellow-orange lot!
Fernando Alonso's Emojis
While Formula 1 might be slow in keeping pace with the fast-paced world of the Internet and social media, Fernando Alonso seems to be at the forefront of it. He recently launched his own set of emojis (very cool ones, btw!) and this set includes one from his famous 'deck chair moment'! Strangely enough, there's no sponsor logos in any of the emojis. Is this a loophole in the otherwise water tight driver-team-sponsor contracts?
Kimi Raikkonen Should Name Is Karaoke Bar – BWOAH!
While the premature news of a Finnish Grand Prix in Formula 1 might not give you a reason to visit Finland, Kimi Raikkonen's plans to open a karaoke bar might just! We uploaded a video of Raikkonen attempting his hand (or glands) at karaoke on our Facebook page. But we'd totally urge Raikkonen to name his bar 'BWOAH'!

Tune in!
(Season 2017, Episode 07)
Co-hosted by Mithila Mehta and Kunal Shah, the Inside Line F1 Podcast is a weekly show on Formula 1 that attempts to simplify the sport and business of Formula 1. This show also aims to add some much needed humour to the otherwise serious sport of Formula 1. In 2016, the show has crossed 150,000 listens and is top-rated on iTunes and Audio Boom. The show is available on Kunal's F1 Blog and partner websites such as Motorsport, Firstpost, NDTVAuto, Sport360, Sportskeeda, Scroll, Talking About F1, Motor Octane and others.